Dalhousie Science News
»
Go to news main
Protecting Canada's Coasts ‑ Government of Canada Invests in Projects to Help Restore Coastal Habitats in Nova Scotia and the Arctic
Posted by
Michele Charlton, with files from Fisheries and Oceans Canada
on June 27, 2018 in
Research
,
All News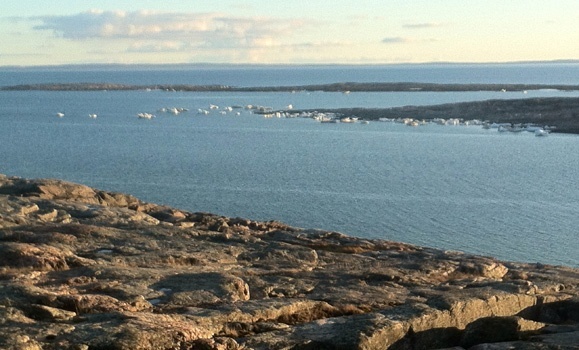 New funding from the Government of Canada will give Dal researchers the opportunity to help make our ocean and coasts safer, cleaner and healthier for the benefit of all Canadians and future generations.

On June 25, the Honourable Scott Brison (President of Treasury Board Canada and M.P. for Kings-Hants), on behalf of the Honourable Dominic LeBlanc (Minister of Fisheries, Oceans and the Canadian Coast Guard), announced $7 million in funding for projects that will help restore coastal habitats in Nova Scotia and the Arctic.

This investment comes from the Coastal Restoration Fund, which is part of the Government of Canada's $1.5 billion Oceans Protection Plan. The fund was established to help rehabilitate some of Canada's most vulnerable coastlines and protect marine life and ecosystems. Under the responsibility of Fisheries and Oceans Canada, it supports projects that contribute to coastal restoration on all Canada's coasts, with preference given to projects that are multiyear and involve a broad number of partners, including indigenous groups.

"Our government is committed to protecting our coasts – that's why we announced the Oceans Protection Plan, which will help restore and protect marine ecosystems and habitats," said Minister LeBlanc in a news release. "The $75 million Coastal Restoration Fund provides an opportunity to address threats to our ocean and coastal areas."

Assessing coastal restoration priorities across Nunavut

Dalhousie will be receiving $1.9 million of the $7 million for a project led by Lucia Fanning, a professor in Dal's Marine Affairs Program who also conducts research with the Ocean Frontier Institute.

Dr. Fanning and her team will be using the funding to determine coastal restoration priorities across Nunavut, and restore three priority sites, including a low flow barrier to fish passage located on the Nilaqtarvik River near the community of Clyde River.

"The importance of getting community insights into how the environment has been changing is critical to the success of this project," says Dr. Fanning. "Understanding the connection between coastal habitat, climate change, fisheries and coastal communities is key to achieving the project's goals."

The study will also address data deficiencies in coastal habitat health, habitat fragmentation, fish health, traditional knowledge and science through community consultation and feasibility studies. The research team will work in partnership with the Government of Nunavut, hamlets and Hunter and trapper organizations in all 25 Nunavut communities to develop coastal restoration plans on a case-by-case basis.

"By working collaboratively with the communities and with support from the Government of Nunavut and the Department of Fisheries and Oceans, all of those components come together to ensure the success of our project," says Dr. Fanning.

In addition to Dalhousie, three other organizations also received funding.
The Clean Foundation, who will be restoring tidal wetlands in the Northumberland Strait. This includes building community capacity to identify, protect, and rehabilitate this habitat. ($2.4 million)
Saint Mary's University, who will be restoring tidal wetland habitat through the realignment of dyke infrastructure at several sites bordering the Bay of Fundy. ($1.8 million)
The Maritime Aboriginal Peoples Council, who will be identifying areas for rehabilitation and developing a restoration plan focused on addressing habitat restoration and impediments to fish passage. ($1.2 million)

"I am pleased that our collaboration with Clean Foundation, Saint Mary's University, Dalhousie University and Maritime Aboriginal Peoples Council will ensure healthy, thriving coastal habitats in Nova Scotia and in the Arctic for future generations," says Minister LeBlanc.

More information is available on the Fisheries and Oceans Canada website.