Dalhousie Science News
»
Go to news main
Leading a plastic pollution revolution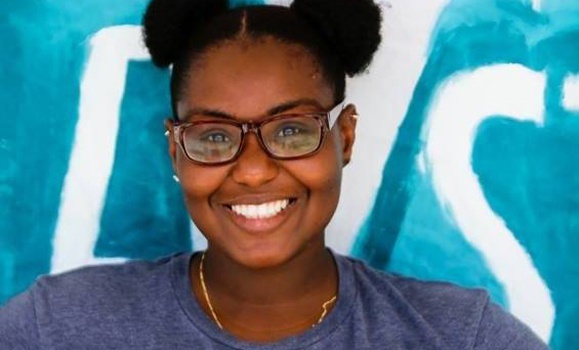 A once-in-a-lifetime opportunity to sail across the Pacific Ocean and study the Western Garbage Patch inspired Kristal Ambrose to start a plastic pollution revolution.

It started when Marcus Ericksen, one of the founders of the 5 Gyres Institute, came to the Bahamas to give a presentation on plastic pollution, which Kristal happened to attend. At the end, Marcus mentioned that that he was sailing from the Marshall Islands to Japan to study the Western Garbage Patch. Kristal was incredibly inspired by the work he was doing, and decided she had to be a part of the expedition.

"A week before they set sail, I got an email from Marcus, letting me know that someone had just cancelled, and there was a free seat for me – I just needed to meet them in the Marshall Islands," says Kristal. "I had one week to raise $4,000, so I could get myself from the Bahamas to the Marshall Islands, and then to Japan and back home – and I did. Everything I needed just fell right into place. Before I knew it, I was travelling halfway across the world by myself to meet strangers, and sail on a boat to study garbage, and that was it."

About a week and a half into the trip, she was snorkelling in roughly 16,000 feet of water, and discovered dying and dead fish, along with a lot of plastic and garbage.

"There were 20 different types of ropes, hundreds of plastic fragments, toys, toothbrushes, plastic bags, and straws floating in the water," says Kristal. "I realized that I had about 50 straws in my cupboard at home, and plastic bags – so I was just as much part of the problem as I was part of the solution."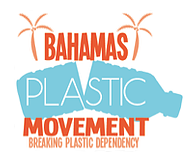 It was at this point that Kristal knew that fighting plastic pollution was her calling. After returning home to the Bahamas, she learned as much as she could about the issue, and started Bahamas Plastic Movement. She has been working diligently on plastic pollution research and education in her country ever since.

"I didn't plan on pursuing plastic pollution, but after learning more about the issue I became so intrigued that I couldn't fight it anymore. I realized that people just don't know about this issue, and I wanted to be that voice for the country. I just saw this mass exodus of people moving with me — moving towards a plastic-free Bahamas."

Creating a movement

The Bahamas is known to be a sink for marine debris, with a lot of waste crossing the Atlantic Ocean and flowing up through the Gulf Stream.

"From preliminary findings, I discovered that Atlantic Ocean beaches on Eleuthera have 22 times more micro plastics than any other beach location on that particular island, which is telling for other Atlantic sites throughout the archipelago," says Kristal. "Now, I want to find out what kind of impact this is having on the Bahamas economically and ecologically."

In order to learn more, Kristal started her own not-for-profit organization called Bahamas Plastic Movement. With a focus on research, education, citizen science and policy change, the organization hopes to create a healthy marine environment free of plastic pollution.

"It was never intentional, I never intended to start a non-profit," says Kristal. "I started with the plastic beach project first — it was citizen science based, so I had students, people from the community come to the beaches with me and collect data. It never registered to me what was happening, until one night I was on my couch and realized that I needed to start a non-profit organization."

Since then, Bahamas Plastic Movement continues to grow, and is leading the way on various plastic pollution projects.

"In December, we hosted a youth activism workshop that gave our students the tools they needed to fight this issue. They had all these case studies from different countries where they had banned plastic bags, and got into different groups to brainstorm what would work best for The Bahamas, and from their research (and with the help of the local lawyer), they were able to draft a bill that was legally binding.

"We then had the opportunity to meet with the Minister of the Environment and present our proposal in January, and he suggested that we ban all plastic bags. He was 100 per cent on board, and so encouraged by the youth involvement, and is ready to move forward together. It's really exciting."

A community of young global leaders

Kristal happens to be one of Dalhousie's Queen Elizabeth II Diamond Jubilee Scholars, and is in her final year of the Masters of Marine Management program at Dalhousie.

Established in 2012, the Queen Elizabeth Scholars (QES) Program is a national collaborative initiative that operates through the Rideau Hall Foundation, Community Foundations of Canada and Universities Canada. Its goal is to foster a dynamic community of young global leaders who share knowledge, exchange ideas and collaborate on meaningful initiatives through cross-cultural exchanges.

Dalhousie's participation in the QES Program began in the summer of 2015, and will continue until the autumn of 2019. In addition to international opportunities offered to Dalhousie students, the university also welcomes graduate students from Commonwealth countries through the QES Program.

Kristal originally heard about the QES Program in 2015, after a friend shared the link on Facebook. She had been interested in coming to Dal, so she called to get more information. The timing didn't work out for that year, but she applied again the following year, and was accepted.

"My eyes were always on Dal, it's always come up in conversation. Even though I applied to come before, I think now is the time that I always should have been here."

Celebrating the success of a dynamic group of scholars

In late November, the Honourable Arthur J. LeBlanc, ONS, QC, Lieutenant Governor of Nova Scotia, hosted the annual Nova Scotia QES Networking event with other incoming and outgoing QE scholars at Government House.

Kristal was one of the scholars who spoke to the crowd about her experience with the program. In addition, presentations outlining the work of the scholars were set up around the room. His Honour had the opportunity to view each presentation, and spent time speaking with the scholars individually.

The Queen Elizabeth Scholarship program is made possible with financial support from the Government of Canada, provincial governments and the private sector. You can learn more about the program at its website.  

For more information on Bahamas Plastic Movement, visit its website bahamasplasticmovement.org.