Dalhousie Science News
»
Go to news main
Virtual expedition aims to inform marine protection
Posted by
Meaghan Bartlett
on June 8, 2017 in
All News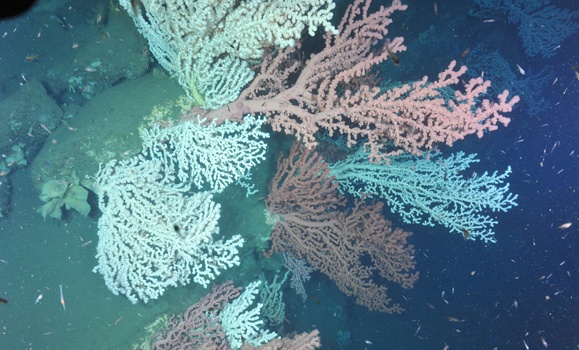 Dalhousie professor of oceanography Anna Metaxas is one of two female scientists leading a research expedition to the Gulf of Maine.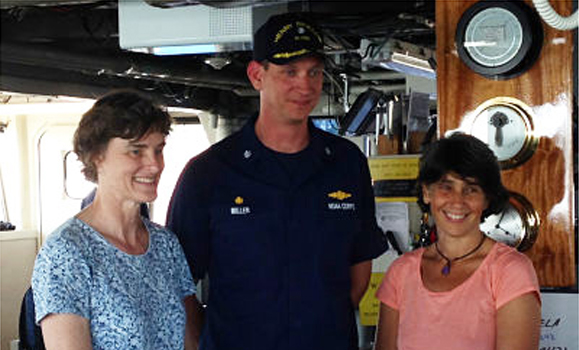 The expedition team – funded in partby the Natural Sciences and Engineering Research Council of Canada – includes members from Dalhousie University, Memorial University, and the U.S. National Oceanic and Atmospheric Administration (NOAA). Leaving today, they will spend 15 days exploring the Gulf of Maine with the goal of discovering new species and habitats in need of protection.

The Gulf of Maine is among the most diverse and complex marine ecosystems in the world. Its powerful tides, combined with nutrients from bordering watersheds, creates an ecosystem that provides critical habitat for thousands of marine species. Its canyons are home to deep-water corals that can reach up to 1,000 years old and are essential to the overall health of the surrounding ecosystem. Several of the species in the canyons are at risk of extinction, forming a vulnerable marine ecosystem. Human activity, including overfishing and the use of destructive fishing gear, has had a profound impact on the Gulf of Maine, making research and protection critically important.
This expedition will travel to unexplored areas, yet-to-be named canyons and the continental slope. A previous expedition to the Gulf of Maine by this team in 2014 lead to the creation of new marine habitat conservation areas, and scientists are eager to collect evidence to support and inform Canada's marine conservation targets.
"This is a continuation of a very successful and productive cross-border collaboration that started in 2011, based on the simple fact that animals do not recognize national borders. As scientists, we recognize that if we are to understand the ecology and effectively protect species, we need to also see beyond these borders," said Anna Metaxas, deep-sea biologist and oceanographer from Dalhousie University. "The information on deep-water corals we collected in our previous cruise was directly applied by ocean managers. We hope to continue to provide scientific evidence that can be used for the design of an effective network of Marine Protected Areas, as mandated by the Canadian government."
Canadians have the opportunity to join the researchers virtually, thanks to an ROPOS, a best-in-class underwater robot, or Remotely Operated Vehicle (ROV). The robot will capture high-definition video of the sea floor, livestreaming at oceana.ca/GulfofMaine.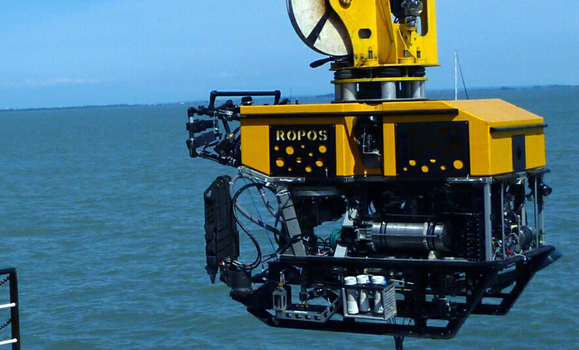 With files from Oceana Canada and the U.S. National Oceanic Atmospheric Administration.