Dalhousie Science News
»
Go to news main
Dal profs receive funding for research and training to enhance Canada's economy, society and environment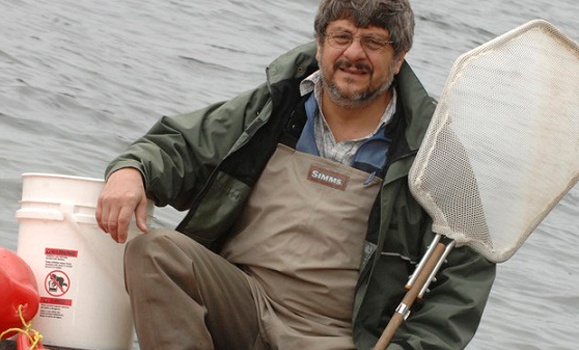 Two outstanding researchers from Dal have received national recognition for their innovative work. Yesterday, the recipients of the Natural Sciences and Engineering Research Council's (NSERC) Strategic Partnership Grants for Projects were announced by the Honourable Kirsty Duncan, Minister of Science, at the University of Ottawa.
Daniel Ruzzante (Biology) and Michelle Adams (Resource and Environmental Studies) were recipients of the funding.

"Our researchers who received the grants are exploring innovative approaches which could greatly benefit to the fishing and natural resource industries, says Martha Crago, vice-president research at Dal. "We are extremely pleased to have the work of Dr. Ruzzante and Dr. Adams recognized by the Natural Sciences and Engineering Research Council."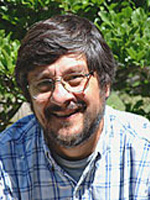 Diversity of herring in the Northwest Atlantic
Dr. Daniel Ruzzante, Professor, Department of Biology

Daniel Ruzzante's objective is to identify the geographic and seasonal genetic structure among herring populations located in the Northwest Atlantic. Some populations reproduce in the spring and others in the fall and their relative abundance has changed in recent years — likely in response to shifts in ocean temperature.
Dr. Ruzzante's goal is to understand how this diversity is distributed in space and time. His proposed work will be of interest to Fisheries and Oceans Canada (DFO), which is the collaborating institution responsible for the management of the herring fishery in Canada.
"The genome of Atlantic herring has recently been sequenced by colleagues at Uppsala University in Sweden. Through a collaboration with these colleagues we have found similar genetic differences between spring and fall spawning herring populations across the Atlantic Ocean," says Dr. Ruzzante. "This strategic grant allows us to expand our research on herring diversity on this side of the Atlantic and focus our efforts on this issue of importance to the regional economy."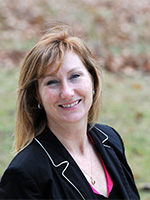 Guiding the development of integrated industrial networks
Dr. Michelle Adams, Associate Professor, School for Resource and Environmental Studies:
Many Canadian natural-resource industries face economic challenges to their continued operational viability. This is particularly true in rural economies where one large industrial employer often underpins the economic vibrancy of the region. The loss of these industries can interfere with the existing supply-chain, and result in higher costs for basic amenities and higher carbon footprints. 
Michelle Adams is working with researchers from Cape Breton University's industrial research unit, Port Hawkesbury Paper LP and the Potlotek First Nation to produce a framework that will help guide the development of new integrated industrial networks to reinvigorate traditional industrial operations through collaborations with new industrial partners.
"Globally, industrial symbiosis has been proven to deliver wide-scale environmental, economic and social benefits stimulating a transition to a low carbon industrial sector," says Dr. Adams. "To have the opportunity explore its worth in such a tangible, regionally-focused way is tremendously exciting for me."
In total, 94 projects received $50,014,110 in grant funding. For more information about NSERC's Strategic Partnerships Grants for projects, visit the NSERC website.
This story originally appeared on Dal News