Dalhousie Science News
»
Go to news main
Cookstove use and impacts on air quality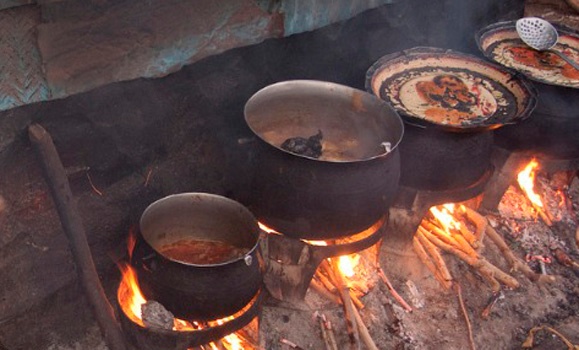 Dalhousie researchers have contributed to a new study on pollution from the use of cookstoves around the world.
Published earlier this month in the Proceedings of the National Academy of Sciences, the study examined cookstove use by country and the impacts to outdoor air quality and climate.
Burning wood and other solid fuel for cooking and heating is common, particularly in Central Asia and Eastern Europe. While a single cookstove only produces a small amount of emissions, millions are used daily around the world, and that pollution adds up. It's estimated that every year between 370,00 – 500,000 people die prematurely from exposure to fine particulate matter associated with residential cookstoves in outdoor air. Further, soot and fine particulate matter from cookstove use enhances the melting of snow and ice in the Arctic, contributing to global climate change.
Working to reduce cookstove use in countries that use them the most may seem like an obvious place to start. However, researchers at University of Colorado Boulder collaborated with Randall Martin's Atmospheric Composition Analysis Group at Dalhousie and used advanced computers to map out pollution flow patterns worldwide. This highlighted how cookstove emissions in one country can cause problems hundreds of miles away. The study used measurements of pollution from remote sensing instruments aboard NASA satellites, which collect data over both population centers and isolated regions where information is otherwise scarce.
Reductions in cookstove use in China and India would have the largest positive impact to global climate change, according to the data. As major users of residential cookstoves, this is to be expected. More surprisingly, the investigation reveals the biggest climate and ambient air quality benefits per cookstove would come from less targeted countries – Azerbaijan, Ukraine, and Kazakhstan.
With files from The University of Colorado Boulder