Dalhousie Science News
»
Go to news main
Dal environmental science grad invited to attend 2015 United Nations Climate Change Conference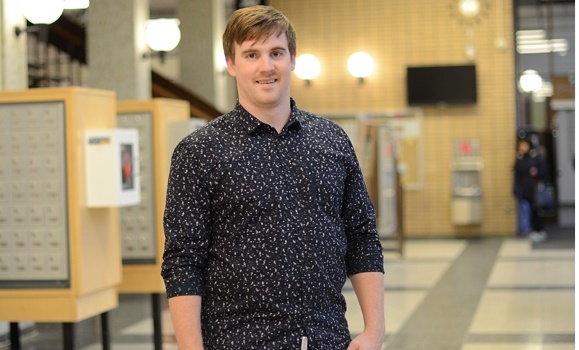 Canada's environment minister, Catherine McKenna, says climate change will be a priority for the federal government. It's also a priority topic for first-year Dalhousie medical student Kit Moran.
At the end of the month, the 25-year-old is travelling to Paris. He's one of two Canadian med students – and one of only six in the world – selected to represent the International Federation of Medical Students Associations (IFMSA) at the 2015 United Nations Climate Change Conference.
Originally from Prince George, B.C., Moran studied environmental science at Dalhousie before pursuing graduate studies at the London School of Economics.
"To choose members of the group, the Canadian Federation of Medical Students put out a call to medical student societies across Canada. And I thought, 'this is kind of perfect.' My masters degree is in environmental policy and regulation, and I studied international frameworks."
Read the full story on Dalhousie's Faculty of Medicine website.