Dalhousie Science News
»
Go to news main
Dal alum Arthur McDonald wins Nobel Prize in Physics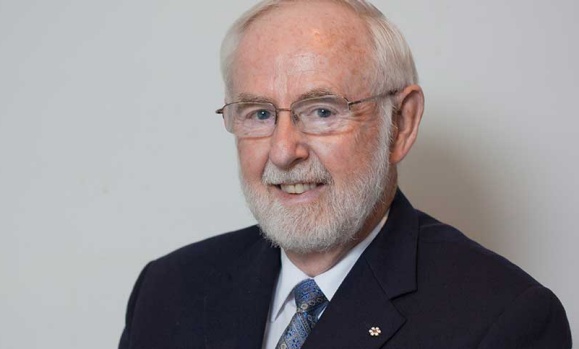 The Faculty of Science joins President Richard Florizone and the rest of the Dalhousie community in congratulating Dr. Arthur McDonald—Dalhousie alum, Professor Emeritus at Queen's University and one of the newest Nobel laureates announced earlier this week.  
Dr. McDonald (BSc'64, MSc'65, LLD'97), from Sydney, N.S., shares the 2015 Nobel Prize in Physics with Takaaki Kajita of Japan for the discovery of neutrino oscillations. More details on their Nobel Prize-winning work can be found here.
"This is an exciting and well-deserved honour for one of the most accomplished scientific researchers in Canada," said President Florizone. "We are so very proud to have Dr. McDonald as one of our 125,000 Dalhousie alumni around the world, and extend our sincere congratulations to him, his co-winner Dr. Kajita and their colleagues."
While Dr. McDonald was at Dalhousie, he completed a BSc ('64) and MSc ('65). Dr. Innes MacKenzie, now a Professor Emeritus with the University of Guelph, was his MSc thesis supervisor during that time. Dr. Manfred Jericho, current Professor Emeritus in Dal's Department of Physics and Atmospheric Sciences, taught him a graduate class. When Dr. McDonald began his own teaching career, he taught current Acting Dean of Science Dr. Ian Hill nuclear physics in graduate school.
"Art was an excellent teacher," said Dr. Hill, Acting Dean of Science. ""This is great news. I'm really happy for Art."

In 1997, Dalhousie was pleased to award Dr. McDonald with an honorary degree. Later in 2005, Dr. McDonald returned to his alma mater to deliver the E.W. Guptill Memorial Lecture in 2005. He is now the 14th Nobel laureate to deliver the annual public Guptill lecture at Dalhousie.
From the Dalhousie University Class of 1965 yearbook.