Dalhousie Science News
»
Go to news main
Explore the world with the Water Brothers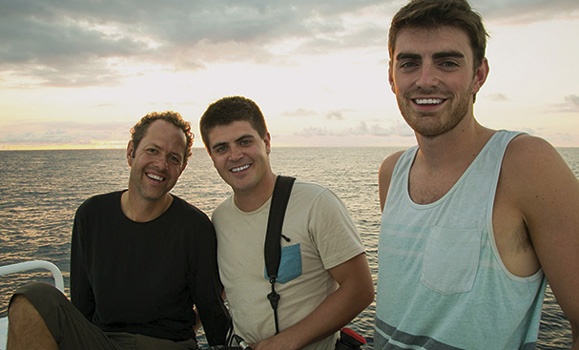 From studying at Dal, to heading out to sea, and now on the big screen, Alex Mifflin has found his dream job.
Mifflin received his degree in International Development and Environmental Studies from Dalhousie in 2008.  After his degree, he started working with his brother and videographer, Tyler Mifflin, at their family-owned business SK Films in Toronto. 
The brothers realized that their expertise could be combined to create something great, and in 2009 that's what they did. They created Water Brothers, a series that explores the significance of water in people's day-to-day lives. Together they traveled the world recording how different societies use, manipulate, and treat their water supply.
"For me this is the dream job. Everything I do is related to international development issues," Alex explains "How we use water is directly related to development and often it is the most marginalized that are lacking in clean water and sanitation and most exposed to water pollution."
The show was first picked up by TVO, and is now shown in more than 40 countries. Their energetic and enthusiastic ways of exploring serious topics involving the world's water sources led them to be awarded the 'Best Newcomer' award at the 2012 Wildscreen Festival. The Water Brothers is now on its third season.
Read more on Dal News.