Dalhousie Science in the News
»
Go to news main
Grounding Knowledge: Geologist empowers women in science
Posted by
Techsploration: Women In Action
on December 9, 2014 in
All News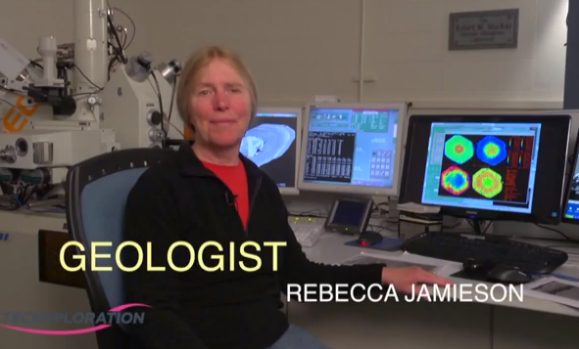 Techsploration is a not-for-profit organization focussed on enhancing educational experiences for high school women. Their goal is to increase awareness of and to empower women to work in science, trades, and technology fields.
Earth Sciences professor and departmental chair, Dr. Rebecca Jamieson, is featured in this video series by Techsploration. While illustrating what a day in the life of a geologist is like, Dr. Jamieson also speaks of interesting areas of research, and career opportunities in the field of geology.

"Some of the questions that geologists are involved in answering have to do with things that really affect peoples everyday lives. For example, earthquakes or volcanoes, and natural hazzards of various kinds. Another big area is environmental geoscience," said Dr. Jamieson.

Watch Rebecca Jamieson's geology video on the Techsploration YouTube channel.