Dalhousie Science in the News
»
Go to news main
Ocean Sciences Building a popular venue at Doors Open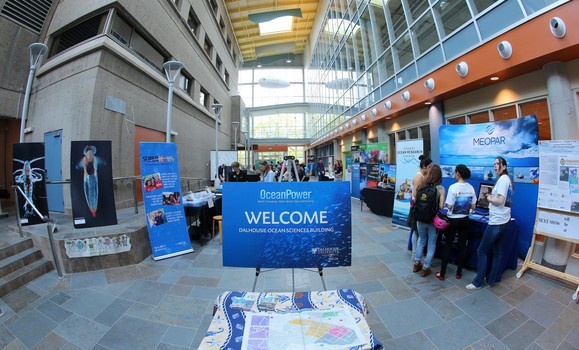 Face painting, marine touch tanks, museum artifacts, and mini-lectures with Dalhousie researchers were just some attractions shown at Dalhousie's Ocean Science building, opened to the public for Doors Open Halifax.
Dalhousie volunteers and marine biology students were stationed at each display to assist with questions and provide information to the visiting Haligonians. The Aquatron was a hit at the event. "The largest animal we've had in this tank is a beluga whale," one student explained to a curious family. "But we've also had seals and other small marine mammals and fish  
Read more about the successful event at Dalhousie in Dal News.