Dalhousie Science in the News
»
Go to news main
When sex hurts: Helping couples cope with genital pain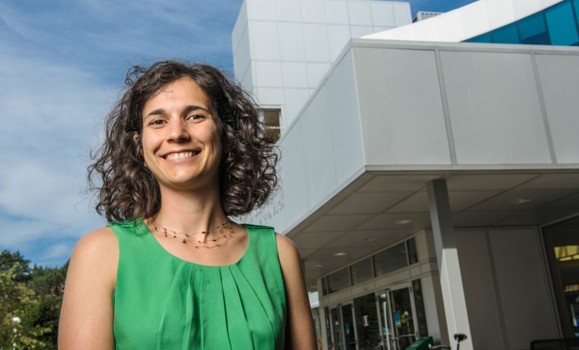 While it is unsurprising that pain experienced by women during sex is left out of day-to-day conversations, the little-known fact that 16 per cent of women experience pain during intercourse makes you realize just how many women are suffering in silence.
Dr. Natalie Rosen, of the Department of Psychology and Neuroscience and the Department of Obstetrics and Gynaecology, is developing new supportive approaches for women and couples coping with genital pain. She has just received $125,000 in funding from the Canadian Foundation for Innovation (CFI) to help develop infrastructure for her Couples and Sexual Health (CaSH) Laboratory at Dalhousie.

Housed in the Life Sciences Centre, the CaSh lab will have space for researchers and graduate students, and important behavioural testing equipment. It will also have additional rooms for both clinical therapy and physiological testing of women with genital pain and their romantic partners.
Read more at Dal News