New Courses
ENVS 2500   Field Methods in Environmental Science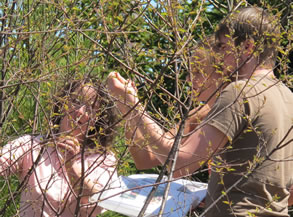 A field-based immersion into environmental field sampling methods. Students gain skills in flora and fauna identification and inventory, assessment of ecosystem health, and sampling methods for air and soil. GPS, GIS, and basic remote sensing skills are utilized in sampling design, collection and visualization of results.

NOTES: Includes a number of field trips. An auxiliary fee is charged to cover field expenses.

CREDIT HOURS: 3
FORMAT: Lab
LAB HOURS PER WEEK: 3
PREREQUISITES: ENVS 1100.03 and ENVS 1200.03, (or ENVS 1000.06)
RESTRICTIONS: Restricted to students in BSc and BA Environmental Science program
ENVS 3100   Environmental Analytics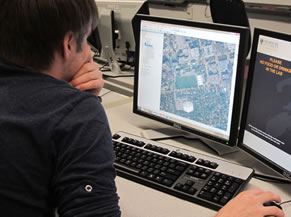 This course takes a hands-on approach to data analysis to support environmental conservation. Topics include experimental design, spatial pattern analysis, visualization of 3D data, ecological modelling, and animated mapping of time series data. Emphasis is placed on learning skills directly applicable to conducting environmental research in a variety of settings.
CREDIT HOURS: 3
FORMAT:
         Lecture
        Tutorial
LECTURE HOURS PER WEEK: 3
TUTORIAL HOURS PER WEEK: 2
PREREQUISITES: ENVS 2100.03 and STAT 2080.03
ENVS 3702   Sustainable Industries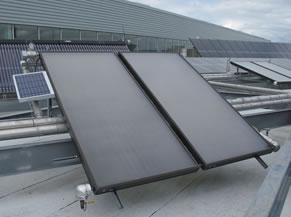 This course introduces concepts and methods for analyzing industrial sustainability through an interdisciplinary lens including economic, social and environmental considerations. The business case for industrial sustainability, the tools necessary to decouple economic growth of our business sectors from resource use and environmental degradation, and the role of sustainable industries in the sustainable development agenda are explored.
CREDIT HOURS: 3
FORMAT: Lecture
LECTURE HOURS PER WEEK: 3
PREREQUISITES: (ENVS 1100.03 and ENVS 1200.03) or MGMT 1700.06 or ENVI 1100.06 or ENVS 1000.06 or SUST 2000.06 or SUST 2001.06 or (MGMT 1702.03 and MGMT 2702.03)
CROSS-LISTING: MGMT 3702.03
ENVS 4100   Environmental Science Capstone 
Students apply the multidisciplinary knowledge they have acquired during their program of study to real world environmental issues. Students work individually and in groups in preparation towards a formal debate. They evaluate evidence from science, economics, philosophy and other ways of understanding the world to develop mastery and nuance among current environmental topics.
CREDIT HOURS: 3
FORMAT:
        Seminar
        Discussion
LECTURE HOURS PER WEEK: 3
PREREQUISITES: (ECON 1101.03 or ECON 1102.03), PHIL 2480.03, STAT 2080.03, ENVS 2100.03, ENVS 3200.03, and ENVS 3501. Must be a fourth year student.
RESTRICTIONS: E1, E2, E3