Peer‑Mentor Partnership Program
The 2019/20 academic year will bring the tenth cohort of Joint Program students to Dalhousie. The new students will arrive in September 2019. It is important for the new students to feel welcome and to be helped in making the adjustment to life at a new university, in a new country, working in a new language, in the midst of a different culture. Part of this adjustment will come simply from making these new students feel welcome in-class and out.

We are seeking volunteers from the 3rd and the 4th year students to play the role of the mentors for the new students, helping them adjust to academic life at Dalhousie and social life on a Canadian University Campus. If you are interested in being a mentor, please fill out the online application. If you have any questions, please email to china.program@dal.ca.​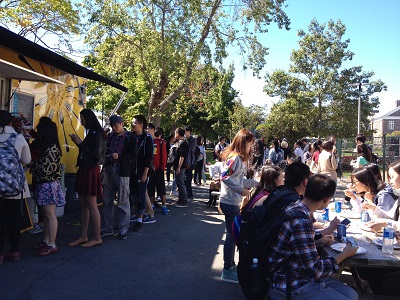 Kick-off lunch, September 2014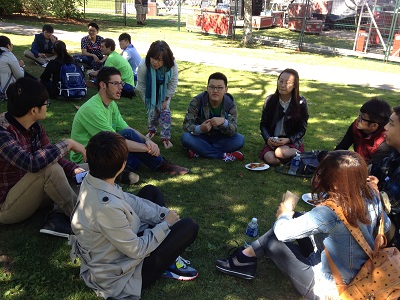 Partnership group meeting, September 2014