Scholarships and Fees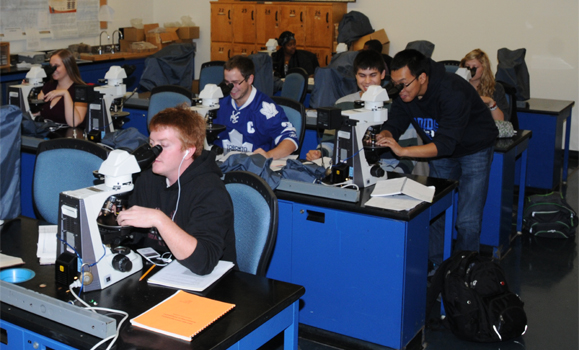 Scholarships and Fees
Financial support is provided to most full-time graduate students; funding includes a scholarship that covers tuition and the basic cost of living. Many students can supplement their scholarships through teaching assistantships, available by application to the department on a term-by-term basis. Financial support is considered at the same time as admission; a separate application is not necessary.
Support is normally available for a maximum of 2 years for M.Sc. students and 4 years for Ph.D. students. Students should discuss details with their supervisors. Financial support is not normally available for part-time students.
NSERC Funding
Canadian citizens and landed immigrants are eligible for Natural Science and Engineering Research Council of Canada (NSERC) scholarships, available for 1 year for M.Sc. students (PGS-M) and 3 years for Ph.D. students (PGS-D). As applications are due in November, students are encouraged to contact potential supervisors in September of the year before they intend to start their studies.
Killam Scholarships
After acceptance by the department, prospective graduate students of exceptional ability may be nominated for special scholarships such as the Izaak Walton Killam Memorial Scholarships. At the M.Sc. level, only newly entering students will be considered. Scholarships may be renewed given evidence of satisfactory performance at a required minimum level. M.Sc. students may hold a Killam Scholarship for 24 months and Ph.D. students for up to 36 months. The scholarships are currently valued at $20,000 for an M.Sc. and $25,000 for a Ph.D.
Find out more about Killam Scholarships.
International scholarships
International students who are eligible to apply for funding from their home countries or international organisations such as the Commonwealth Scholarship foundation are strongly encouraged to do so. Applications for international awards will be taken into account during the Dalhousie admissions process.
Other funding opportunities
As a graduate student at Dalhousie, you may be eligible for funding from other sources. Discover more about these opportunities by visiting the Faculty of Graduate Studies website or by contacting your supervisor or departmental Graduate Co-ordinator.