ERTH 6300 Graduate Research Symposium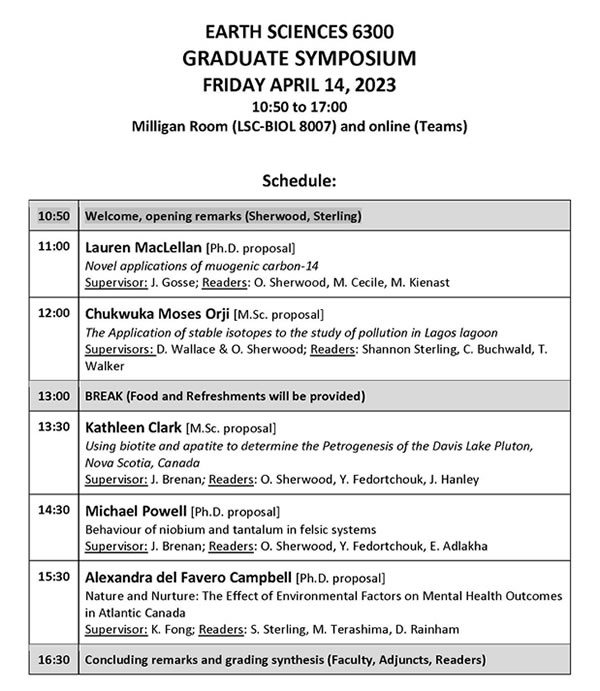 Each presentation will take up to 20 minutes, followed by up to 40 minutes for questions.

Please find attached the symposium booklet (PDF-12.5MB) with the written proposals and schedule of presentations. We have a wide and interesting range of proposal topics, ranging from advances in muogenic radiocarbon dating to environmental determinants of mental health.
Time
Starts:
Ends:
Location
Milligan Room
ERTH 6300 Graduate Research Symposium