The Wallace McCain Learning Commons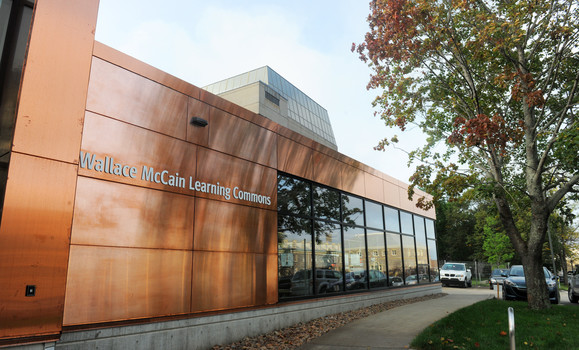 The Wallace McCain Learning Commons (WMLC) is a fresh and new space designed just for students, made possible through a generous $8-million gift from the late Wallace McCain and Dr. Margaret McCain. The WMLC promotes academic collaboration, group and private studying, and access to computers and information resources.
With proximity to many of the Faculty of Science buildings on Studley campus, the WMLC has specific services taliored to benefit science students in all years of study.
The Science Academic Resource Centre provides peer-to-peer academic support for science students in biology, earth sciences, geography, ocean sciences, psychology, neuroscience and environmental science.
Meeting spaces can be used by students for group study work, to consult with science program advisors, or to seek other student services like studying and writing assistance.
Study/meeting rooms can be booked through Dal Libraries' booking system.

Hours of Operation
Hours may vary on certain holidays or on days with inclement weather. Please visit dal.ca/libraries for the most up-to-date information on library hours across campus.

| | |
| --- | --- |
| Monday |  8 a.m. - 10 p.m.   |
| Tuesday |  8 a.m. - 10 p.m. |
| Wednesday |  8 a.m. - 10 p.m. |
| Thursday |  8 a.m. - 10 p.m. |
| Friday |  8 a.m. - 10 p.m. |
| Saturday |  10 a.m. - 10 p.m. |
| Sunday |  10 a.m. - 10 p.m. |