Growth and motivation
Dan Abarbanel, Physics and Mathematics (Honours)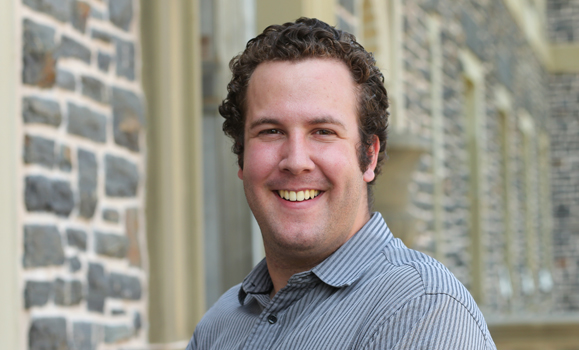 With each new opportunity comes growth. That has certainly been the experience for fourth-year student, Dan Abarbanel.
This summer marked the third research project for Dan. As the recipient of the Faye Sobey Undergraduate Research Award, he had the opportunity to do something most physics students would love to have: working in Jeff Dahn's lab.  
Dr. Dahn is recognized as one of the pioneering developers of the lithium-ion battery that is now used worldwide in laptop computers and cell-phones. Some may say he is considered a "rock star" amongst physicists and other scientists. And for Dan, it was an honour to work as part of his research team.
"As a student, having the chance to be surrounded by passionate researchers was extremely motivating. Everyone was so knowledgeable and eager to help. At the same time, I learned a lot of independence and gained leadership skills."
While he isn't sure what exactly is next, Dan says he would love to have a component of teaching involved in his future career. The skills he acquired have put him in a position to consider a Master's degree or PhD, something he says will help him get closer to his dream of teaching and inspiring others.  
"I've been fortunate to be surrounded by enthusiastic teachers and professors who have brought out my passion for physics. I'd love to do the same someday.  I want to make a difference and have a positive impact in the field. Teaching provides an avenue to do that.
"Thank you so much for this opportunity. This award is so much more than a summer job. I already see its positive effect on my long-term goals."