Experiential Learning Courses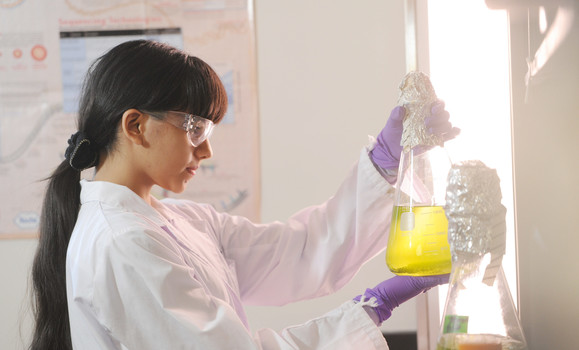 Many students gain significant research experience through one of our experiential learning courses. These are outside-the-classroom experiences where students may obtain course credit while gaining experience in a real-world setting. Many students obtain their experiential learning credits by volunteering their time to work alongside experienced researchers in a Dal lab, an industrial lab or a government lab.
Students interested in an experiential learning course must first contact an undergraduate advisor in the department offering the course. See departmental webpages for list of advisors.
Experiential learning courses are available in the following departments:
Biochemistry and Molecular Biology
BIOC 3620
Biochemistry undergraduate advising
Biology
BIOL 3800
Biology undergraduate advising
Chemistry
CHEM 3801
Chemistry undergraduate advising
Microbiology and Immunology
MICI 3620
Microbiology undergraduate advising