In 2018, Dalhousie celebrates 200 years of leadership, inspiration and impact.
We're one of the first universities in Canada to reach such a milestone. And milestones are an important opportunity to pause, reflect, celebrate and thank everyone who's made it all possible. Our anniversary year is about giving back, opening our doors, sparking new discussions and inspiring a new generation of leaders.
It's our birthday, but it's your celebration. Join us throughout 2018 for inspiring international speakers, celebratory events, community activities and much more — and let's shape our next 200 years together (dal200.ca).

STAY TUNED
 
Dal Science will be celebrating with a summer outreach initiative, a special Bicentennial Lecture during 2018 Homecoming festivities, and more. Details will be shared right here and at dal200.ca.


DALHOUSIE ORIGINALS


The story of Dalhousie's 200 years evolves from the stories of our people — the pioneers, innovators, creators and thinkers whose contributions and actions have made Dalhousie what it is today. These Dalhousie Originals are our graduates, faculty, students, staff and friends. 
Dalhousie Originals is a weekly storytelling project that acknowledges and celebrates the impact and contributions made to our campus, country and world by some of the outstanding individuals associated with the university since 1818. Read more about the project and the selection process.
Dal Originals who are or have been a part of the Dal Science community will be featured here throughout the year.   
Jeff Dahn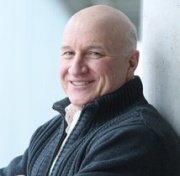 "We have fearless builders. When we need to do an experiment where the equipment doesn't exist, we just build it."
Professor. Influential. Batteries.
After receiving his BSc from Dal in 1978 and a PhD from the University of British Columbia in 1982, he eventually made his return to Dal in 1996 as the 3M/NSERC Industrial Research Chair. From the get-go, Dr. Dahn and the students in his lab focused on inventing materials that would improve lithium-ion batteries and reduce their production costs.
In 2016, Dr. Dahn became the third Dal researcher in four years to win the Herzberg Gold Medal, Canada's top award in the sciences. A year earlier, he received one of the inaugural Governor General's Innovation Awards.