Alumni Profiles
Alumni Profile: Brett Dickey, PhD 2017
What led you to pursue graduate studies in biomedical engineering?
I was intro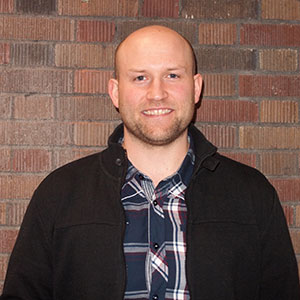 duced to biomedical engineering through co-ops I completed during my undergraduate studies in Mechanical Engineering.  When I researched the option further, the work Dr. Danny Boyd was doing really interested me.  He agreed to be my supervisor so I started my Masters program.  My ambitions quickly grew so I transferred to the PhD program after two years of study.
What is one of your fondest experiences you had in the program?
As part of the BioMedic certificate I earned while completing my PhD, I had the opportunity to observe how clinicians work in the clinic environment.  This led to the most interesting educational experience I have ever had- watching a knee replacement surgery. It really left an impression on me and I still get excited thinking about it.
What are you up to now?
I am currently the President and Chief Technology Officer of Covina Biomedical, alongside our CEO, Dr. Caitlin Pierlot, who is also a Dalhousie alumnus.  We produce injectable glass ionomer cement which can offer a minimally invasive orthopaedic solution that enhances quality of life for patients.  Our key focus right now is on prolonging the life of knee implants and we are passionate about how our product can improve the lives of so many people by reducing the need for further intervention after a knee replacement surgery.
Who should pursue a degree in biomedical engineering?
Biomedical engineering is a field for people who want to solve problems and help people.  If you are intrigued by applying the scientific method to investigate and interested in creating technologies that can be used in the diagnosis or treatment of diseases, it's definitely a path you should consider.