News
»
Go to news main
A pioneer in public service education retires
Posted by
School of Public Administration
on May 29, 2018 in
News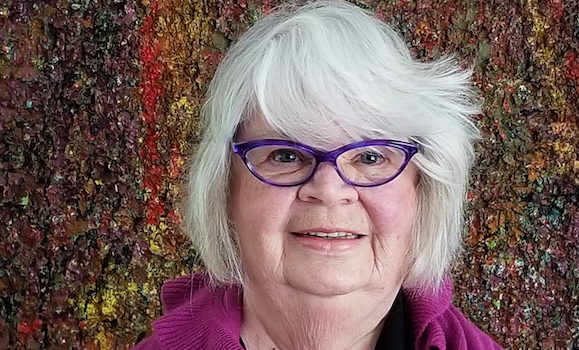 A. Marguerite Cassin, a pioneer in public service education, retires from the School of Public Administration (SPA) this year. "She is a renowned scholar, teacher, citizen and community leader who has been indispensable to the growth and success of the school," says interim school director Lori Turnbull.
Shaping the school
Dr. Cassin came to Dalhousie as an assistant professor in 1987 and has since served as director and internship coordinator of SPA. She is considered a thought leader in feminism, race and ethnicity studies and social organization. She developed the equality dimensions of the Master of Public Administration (MPA) program as well as courses on public policy, management and equality, diversity and inclusion. She initiated the MPA (M) program and worked with Robert MacKay, the late Peter Aucoin and others to champion this initiative with the provincial and federal governments.
Dr. Cassin also initiated the SPA International Program, appointing Dr. Martine Durier-Copp and finding partners for projects. She expanded the school's internship program and developed its academic and professional development components. "We are eternally grateful to Marguerite for her work in designing and shaping our curriculum and programs and, in particular, for building the School's capacity in the study of equality, diversity and inclusion," says Turnbull.
A foundation in social development
Dr. Cassin is from Dauphin, Manitoba, which shaped a career-long research interest in rural economic and social development. Before she came to Dal, Marguerite worked in education policy and program development in Manitoba. She worked on post-secondary education for Indigenous people, distance post-secondary education for northern industrial workers and homemakers, and employment development programs for marginalized groups.
This experience established her interest in equality and in public service and large-scale organizations. She did her master's and doctoral studies with Dorothy E. Smith, which offered her the theoretical and methodological basis for her work. Her doctoral dissertation is entitled "The Routine Production of Inequality: A Study in the Social Organization of Knowledge."
A lasting influence
Dr. Cassin has often provided expert testimony in legal cases and administrative adjudication on gender, knowledge, inequality, organizational relations and work. Her insight and influence carry on through her students, many of whom are in leadership roles in the public and private sectors.
"Because of faculty like Marguerite Cassin, the Dal MPA was and is ahead of its time," says Brian Rosborough (MPA'90), director of the Membership Centre at Association of Municipalities of Ontario. "Dr. Cassin was investigating and engaging her students with complex issues decades before they would become mainstream concerns. When I graduated in 1990, issues such as gender and equity in the workplace were otherwise virtually unknown and largely ignored."
Sandra McKenzie (MPA'96), former deputy minister of education and early childhood development for the Province of Nova Scotia, agrees. "I cannot overstate the impact Marguerite has had on a cadre of public servants who learned the power of public policy to address equality, difference, diversity and inclusion, and the responsibility we all have to influence positive change," she says. "I am grateful to have had Marguerite as a teacher, mentor and friend."
Dr. Cassin is very proud of SPA graduates and their contributions. "Reflecting on my career, the great pleasure is seeing our MPA grads making their contributions to the public at all levels of government and in the not-for profit-sector in Canada and around the world," she says. "They are a brilliant, committed and overall modest bunch who are making a stunningly important difference to our world."