News
»
Go to news main
Public Administration students score BP2020 hat trick
Three student submissions from the School of Public Administration have made it to the semi-finals of the Second Annual Blueprint 2020 National Student Paper Competition on the Future of the Public Service of Canada. This prestigious essay competition, run by the Institute of Public Administration of Canada, asks master's students from across the country to write about ways to improve Canada's public service.

Last year, one SPA student made it as far as the semi-finals. This year, all three Public Administration students whose papers were submitted have a place in the semi-final top 10. As Markus Sharaput, Assistant Professor in SPA, notes, "we are the only school east of Ontario that has any submissions in the top 10, so having three of those spots is a bit of a coup." The Dalhousie semi-finalists are Maddi MacDonald, James Rothwell and Gareth Savage.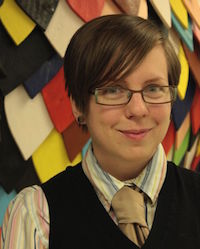 Maddi Macdonald, a first-year student in the Master of Public Administration program, wrote a paper entitled Creating Space in Government for Collaborative Problem Solving: The Use of Horizontal Governing to Address Complex Challenges. It addresses the need to replace some forms of government planning with prototyping or experimentation. She believes this is crucial when addressing complex social issues such as missing and murdered aboriginal women or the disconnect that exists between Veterans Affairs and the needs of veterans. Maddi is interested in social change and continuous learning. "I'm really thrilled to be a finalist," she says, noting the importance of reinvention of government and community. "I am excited to have my ideas shared through Blueprint 2020 to try to make governments more innovative, engaging, and efficient."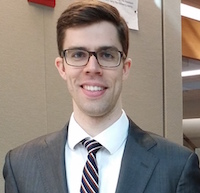 James Rothwell is in his final year of a combined MPA and Master of Library and Information Studies degree. His paper, Reaching for Tomorrow: Building Information Management Capacity in the Government of Canada, discusses the increase in "advanced Information Communication Technologies" and the shift in government to digital content management. The paper suggests that improving public servants' IM capabilities will lead to a more efficient public service. James is happy to be a semi-finalist and continues to aim higher: "Reaching the top five would be a fantastic opportunity to engage with senior public servants and academics on how to innovate and improve on the fine work already done in government," he says. James is interested in foreign affairs, sustainable economic development and public sector leadership. He would love to work for the Canadian Space Agency.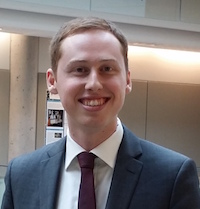 Gareth Savage's paper is entitled Reimagining Policy Communities and Policy Networks as Foundations for Collaborative Innovation in the Public Sector. The paper challenges the idea that governments are unable to be innovative. "My paper looks at the theoretical ideas of policy communities and policy networks, which are heavily featured in the public administration scholarly literature," says Gareth. "It makes the case that these concepts establish a foundation to facilitate innovation in government through greater collaboration with actors outside of the formal public sector." Gareth is a first-year MPA student who was drawn to the program because of "the broad applicability of a more generalized skill set in public policy and management." He was pleasantly surprised to see his paper in the list of semi-finalists!

Besides the finalists and overall winner, the competition also includes a "Public Choice Award" for which anyone can vote. Dr. Sharaput encourages the public to vote for Dalhousie's students: "We have three very bright, passionate students who've written some excellent papers balancing idealism with a course of pragmatic action. We'd love to have the support of the wider community to back them up."

The public can vote until April 15 at http://www.ipac.ca/blueprint2020-Winners.