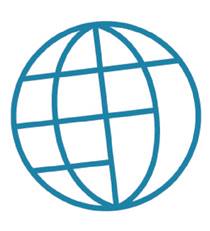 Congratulations to the Information Without Borders Conference team for a very successful and educational event! This annual conference has been organized by our MLIS (Master of Library and Information Studies) students for more than 10 years.
The 2018 IWB Committee is:
Co-Chairs – Diana Castillo & Kim Mortimer
Programming Chairs – Adrienne Colborne & Laura Little
Logistics Chairs – Christine Cousins & Ellie Bernard-Wesson
Web & Communications Chairs – Alicia Whidden & Tobbi Dyer
Finance & Fundraising Chairs – Crystal Vaughan & JP Pineo
Registration Chairs – Cassandra Larose & Samantha Adema
On Tuesday, February 13th, attendees gathered at the McInnes Room in the Dalhousie Student Union Building to hear various talks related to the theme of "Information in Mass Media". The Opening Keynote was given by Dr. Victoria Rubin and explored "The Disinformation Triangle: An Epidemiology of 'Fake News'". Breakout sessions included poetry with El Jones and Janice Cruddas, and fan culture with Jennifer Grek Martin (SIM Lecturer). The Closing Keynote was entitled "Media Manipulation, Misinformation Online, and the Role of Library and Information Professionals" by Dr. Tami Oliphant.
Here's to another fascinating conference in 2019!