Series: Personal & Professional Development (PPD)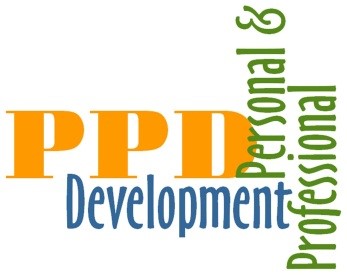 SIM's Personal and Professional Development (PPD) sessions are designed to provide our MLIS students with a competitive edge in the IM job market. This service, unique to our MLIS Program, is provided by Management Career Services (MCS) – embedded within the Faculty of Management.
See schedule below. Please register via myCareer (log into MyDal, look for myCareer in the Quick Links section). Sessions are facilitated by Robert Wooden, Operations Manager, Management Career Services.
Robert Wooden will be holding office hours in SIM during the Fall 2017 term. See dates below. Office hours are from 2-3pm, unless otherwise stated. Location TBD. All MLIS students are encouraged to drop by and take advantage of this service: 
Tuesday, September 26th, 2017
Tuesday, October 24th, 2017
2017-2018 PPD Schedule
FALL 2017
Information Management Career Panel
Monday, September 18th, 2017
Resumes for IM Professionals
Tuesday, September 19th, 2017 from 2:30pm-4:00pm
Room 3089, Kenneth C. Rowe Management Building
Getting ready to enter the professional job market? Your résumé is a critical tool for securing interviews and how well it is crafted will determine whether you will have a chance at your "dream job". This workshop will focus on how you structure your document to effectively highlight your professional skills in order to secure the interview!
Attend this workshop to learn the best practices to improve your resume. Note: You must bring a hard copy of your current resume to fully participate in this workshop.
"This was really great, thank you." – MLIS Student & PPD Participant
Cover Letter Success
Monday, October 2nd, 2017 from 12:00pm-1:30pm
Room 3089, Kenneth C. Rowe Management Building
Most employment opportunities require applicants to submit a cover letter. Since each opportunity is unique, a customized cover letter is required for each position. Are you up for the task or are you will you simply change the last cover letter you sent out? This workshop will provide you with an approach to cover letters that works! Attend this workshop to make writing cover letters easier.
"I thought this was really comprehensive." – MLIS Student & PPD Participant
"This was a really helpful workshop!" – MLIS Student & PPD Participant
Making Career Connections
Thursday, October 19th, 2017 from 2:30pm-4:00pm
Room 3089, Kenneth C. Rowe Management Building
How can you make valuable career connections? There are so many ways!
The time to start moving towards achieving the career of your choice is right now! This workshop will provide you with insight into what you can do now while pursuing your MLIS to achieve your first (and often challenging to find) career-related position after graduation. The benefits of networking will be discussed and an information management professional will be in attendance to explore how an informational interview is conducted.
Attend this workshop to explore the many ways you can make your career connections!
"Just seeing an actual informational interview was really helpful since the concept was totally new to me." – MLIS Student & PPD Participant
"Great advice to follow up on network connections made by conducting an informational interview." – MLIS Student & PPD Participant
Leveraging the Power of LinkedIn
Monday, October 30th, 2017 from 12:00pm-1:30pm
Room 3089, Kenneth C. Rowe Management Building
Did you know that over 80% of employers are looking you up online before making a hiring decision? As of August 2014 more than nine million Canadian professionals are on LinkedIn. LinkedIn is an absolute must-have tool when performing a job search in today's job market and will help you make a positive online impression. Attend this workshop to learn:
How to create a professional online presence with your LinkedIn profile
To use the search feature to explore career options, job types and industries
Where to find information on people and organizations to write customized job applications
How to find job opportunities and prepare for interviews
In today's working world, your professional online brand is key. LinkedIn can help you build one. Note: It is strongly recommended that you create a LinkedIn profile before attending the workshop.
Career Discovery Tour Prep Session
Thursday, November 23rd, 2017 from 12:00-1:30pm
Room 2068, Kenneth C. Rowe Management Building
This mandatory session is for all MLIS students participating in the 2017 Career Discovery Tour to Toronto and during this session you will learn everything you need to know to have participate in a successful event and to represent your program and school in a professional manner
Career Discovery Tour
Tuesday, December 12th - Wednesday, December 13th, 2017
Toronto, ON
More details here.
WINTER 2018
CV or Resume? Considering an Academic Career
Monday, January 22nd, 2018 from 12:00pm-1:30pm
Room 2068, Kenneth C. Rowe Management Building
In North America, an employer generally only requests a curriculum vitae (CV) when the available position is academic, education, scientific or research focused. In Europe and the Middle East, CVs are much more commonly used than resumes. If you have an interest in academic librarianship or are planning an international job search, this workshop is relevant to you! After reviewing the differences between a resume and a CV, time will be spent on discussing the various sections you should have on your CV, as well as reviewing some formatting techniques for the document. If time allows, a few sample CVs will be shown and briefly discussed.
"Liked the comparison charts and plan to include a lot of the recommendations for CV when I do mine." - MLIS Student & PPD Participant
"I thought it was great!" - MLIS Student & PPD Participant
Effective Interviewing
Monday, February 12th, 2018 from 12:30-2:00pm
Room 2068, Kenneth C. Rowe Management Building
Whether the prospect of going on a job interview excites or intimidates you, this workshop is not to be missed. Robert will provide you with proven interviewing advice and thoughtful tips you can use. The workshop will discuss the following:
What to do before, during and after an interview
Interview styles and formats
Potential questions you may be asked and ones you need to be asking
"I found the whole workshop very informative and useful." – MLIS Student & PPD Participant
"Covered everything I wanted to know." – MLIS Student & PPD Participant