Lindsay
McNiff
Lecturer & IM Subject Specialist (Dalhousie Libraries)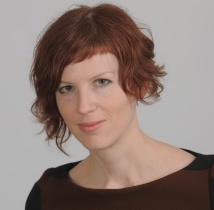 Email:
lindsay.mcniff@dal.ca
Click here to learn more about Lindsay's Liaison Librarian work.
Research Clusters:
Educational and informational services (information literacy instruction, scholarship of teaching and learning, reading)
Education:
BA Hons (University of Windsor)
MA (University of Windsor)
MI (University of Toronto)
Overview:
Lindsay McNiff is the Learning & Instruction Librarian at Dalhousie Libraries. She speaks frequently at conferences on approaches to library instruction. She is also interested in reading and reading practices, and is a contributor to Biblio? Or Therapy?, a Carnegie-Whitney grant-funded site on bibliotherapy resources. Lindsay has also been on the editorial staff of Partnership: The Canadian Journal of Library and Information Practice and Research since 2014.