Director's Message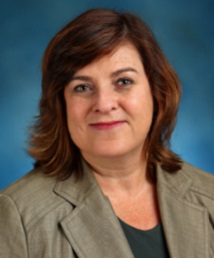 Welcome to the School of Information Management!
How do libraries, archives, museums, government agencies and other organizations connect and engage with their communities? Is it possible that needs and interests can be met in a shifting, and increasingly digital, information landscape? How do we protect privacy, ensure security and intellectual freedom?  How do we as a society provide space for all to be included in the conversation?
These are just a few of the challenging questions information professionals face in today's information society. Managing change driven by social media, mobile applications, big data analytics, cloud storage, increased automation and artificial intelligence, organizations across all sectors are transforming through information-based technologies. The same organizations are looking for clarity and leadership to help navigate this new landscape. As the only information school in Canada situated within a Faculty of Management, SIM is uniquely positioned to prepare our MI and MIM students to face the challenge.
When you join SIM, you become part of a vibrant community of dedicated faculty, staff and alumni. Our alumni can be found leading cultural and heritage institutions, in senior government roles, and working within organizations across Canada and internationally to help harness information as a competitive asset for change and innovation. You will have many options for experiential learning – from practicum placements to job shadows – where you will work with real clients and complete research projects. Each year, our students organize an annual conference, Information without Borders (IWB), that provides a forum for interdisciplinary discussion on central topics affecting all professions represented within the Faculty of Management. They spearhead the Dalhousie Journal of Interdisciplinary Management (DJIM), a peer-reviewed journal publishing high-quality work by Dalhousie students in all areas of management. You will also have the opportunity to lead student organizations and professional associations, to work with a professional mentor, to participate in social and networking events and to form personal and professional friendships that will guide you through your career.
The faculty and staff at SIM are excited to welcome you to our school. We want to help you develop the knowledge, skills and critical thinking to excel in a digital workplace. We will build the future together.
Discover Information Management – the career for the digital age.

Dr. Sandra Toze
SIM Director