News
»
Go to news main
Rowe School professor emerita joins Order of Canada ranks
Posted by
Ryan McNutt with files from Nicole Maunsell
on January 6, 2022 in
Research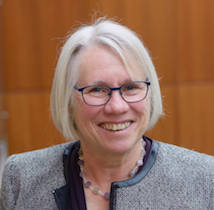 Mary R. Brooks, professor emerita in the Rowe School of Business, is no stranger to major honours. In 2018 she received the Onassis Prize for Shipping – the top global award in her field, presented only once every three years. Now, she joins the Order of Canada as a Member, recognized for "being an internationally renowned scholar in the field of marine transportation, performance and supply chain management."
World-renowned for her expertise on the shipping industry, Dr. Brooks' academic work has had a dramatic impact on both government policy and industry best practices. From port management and short-sea shipping to liner regulation, her research encompasses the supply chain to understand and improve how goods and supplies make their way around the globe. The founder and past chair of the Port Performance Research Network, her scholarship spans four continents and includes 25 books and more than 75 peer-reviewed articles.
Though now retired from teaching, Dr. Brooks' work continues. In 2017 she chaired an expert panel of the Council of Canadian Academies on the social and economic value of marine shipping to Canada – one that assessed its economic value much higher than previous estimates. She was also named a National Associate of the U.S. National Academies of Sciences, Engineering and Medicine in 2018 and recently chaired a National Academies panel on the assessment and effectiveness of the U.S. Coast Guard's oversight of recognized organizations.

"I am absolutely thrilled to be recognized by my country for my life's work in the field of shipping – what an incredible honour," says Dr. Brooks.
"No one succeeds alone. I believe that my alma mater and employer for 34 years shares in this success. In 1979, the Canadian Marine Transportation Centre at Dalhousie University gave me a home and that marked the start of my journey. My colleagues in the ocean sciences, law and management fields challenged me to be curious about how to do better. How can I ever thank them?"