Alumni Profiles
MBA Alumni profile: Terry Teal 
Meet Terry Teal, Bachelor of Commerce Co-op – and customer service manager with TD Canada Trust


Says Terry: "I chose the Bachelor of Commerce Co-op program because it offered me the opportunity to gain practical work experience while attending university. I knew that obtaining a degree from such a reputable school as Dalhousie would benefit me when I began my career.

"My first job after graduation was with the Hudson's Bay Company as a manager trainee. I worked there for seven years in a management role. Last year, I made the decision to enter the financial services industry and have been working with TD Canada Trust as a manager of customer service here in Halifax. Soon after beginning work with the bank, I earned an award given to top employees. I have recently been accepted into the bank's Certified Advisor Program and will be studying to obtain my mutual funds license so that I can open more doors within the organization."

MBA Alumni profile: Don Mills

Meet Don Mills, MBA graduate – and president and founder of Corporate Research Associates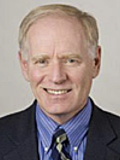 One of Canada's leading public opinion and market research professionals, Don was inducted into Atlantic Business magazine's Top 50 CEO Hall of Fame in 2005. He was chosen as the 2001 Business Person of the Year in Metro Halifax by the Halifax Chamber of Commerce and as runner-up in 2006. In addition, Progress magazine named Corporate Research Associates one of the Best Places to Work in Atlantic Canada in 2003, 2007 and 2008.

MBA Alumni profile: Alyssa Alidina

Meet Alyssa Alidina, Corporate Residency MBA graduate and Manager in Process Optimization & Reporting at TD Securities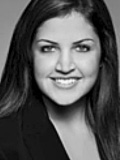 Alyssa Alidina's relationship with her current employer began when she secured a corporate residency in the bank's operations department in Toronto. Upon graduating in 2011, Alyssa joined the bank on a permanent basis. With a Bachelor of Science, Alyssa lists her career interests as management, HR, finance and sustainability consulting.