Research profile: Scott Comber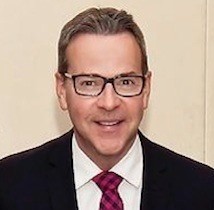 Dr. Comber's work on healthcare systems uses theory and approaches from complexity science and frontline ownership to address important issues in healthcare, such as decreasing wait times in emergency departments, decreasing burnout and moral distress in ICU teams, and promoting equity for Indigenous people in emergency departments. Dr. Comber and his colleagues work closely with frontline staff in hospitals to achieve their collective practical and research objectives. He is action-oriented and practical and brings his expertise in implementation and complexity science to research teams.
Dr. Comber's current scholarship of teaching and learning research explores novel teaching practices that enhance learning in higher education. His research focuses on how online technology can enhance the development of critical thinking skills. He is passionate about teaching and learning and explores ways that technology improves these practices. Dr. Comber was the recipient of the Dalhousie Legacy Award in Teaching Excellence 2019 and the Dalhousie University Educational Leadership Award 2016.
Building on his professional leadership practice, Dr. Comber's third domain of research seeks to understand the leadership development needs of physician and academic leaders. Regarding physician leaders, his research centres on understanding the social networking needs of physicians. His work on academic leadership focuses more specifically on understanding academic leadership development needs in the context of Canadian universities. This work, in turn, will inform teaching and learning practices and the development of academic leadership curricula.