2016 Shaw Lecture Series
Stand up, speak up – The art of NOT selling out
Listen now
Recorded on Wednesday, January 20, 2016 at Dalhousie's Faculty of Management.
Have you ever felt the pressure at work to do something that you didn't want to do, in order to advance your career? Have you ever felt that your own personal beliefs conflicted with your organization's corporate values? Guest speaker, educator and award-winning author of Giving Voice to Values, Mary C. Gentile empowers you with the skills to voice and act on your values under opposing pressure in the workplace. A panel discussion with renowned business leaders follows, offering you the chance to gain insight from experts who have faced ethical dilemmas in their own careers.
View bios for all participants:  
Mary C. Gentile, PhD
Mary C. Gentile, PhD, is Creator/Director of Giving Voice to Values (GVV), Senior Advisor at Aspen Institute Business & Society Program and an independent consultant on management education and leadership development.
Giving Voice to Values, a pioneering business curriculum for values-driven leadership, has been featured in Financial Times, Harvard Business Review, Stanford Social Innovation Review, McKinsey Quarterly, etc. and has had over 820 pilots in business schools, companies and other organizations globally. The award-winning book is Giving Voice To Values: How To Speak Your Mind When You Know What's Right (Yale University Press). There is an extensive GVV curriculum of readings, cases, exercises and a series of interactive online social cohort–based modules. Gentile is Collections Editor for the GVV book series with Business Expert Press. The edited volume is Educating for Values-Driven Leadership: Giving Voice To Values Across the Curriculum (Business Expert Press, 2013) includes chapters by a dozen faculty from different functional areas who describe how they use GVV.
From 1985–95, Gentile was faculty member and manager of case research at Harvard Business School and one of the principal architects of HBS's Leadership, Ethics and Corporate Responsibility curriculum. She co-authored Can Ethics Be Taught? Perspectives, Challenges, and Approaches at Harvard Business School and was Content Expert for the award-winning interactive CD-ROM, Managing Across Differences (Harvard Business School Publishing).
Other publications include Differences That Work: Organizational Excellence through Diversity; Managing Diversity: Making Differences Work; Managerial Excellence Through Diversity: Text and Cases, as well as numerous articles, cases and book reviews in publications such as Academy of Management Learning and Education, Harvard Business Review, Stanford Social Innovation Review, Risk Management, CFO, Journal of Human Values, BizEd, Strategy+Business, etc.
Gentile earned her bachelor's degree from the College of William and Mary and her MA and PhD from State University of New York at Buffalo.
Robert Orr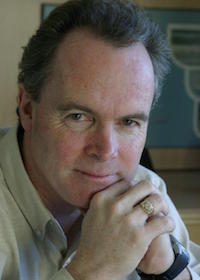 Robert Orr lives in Bedford, Nova Scotia. He operates a specialized consulting company through which he spends most of his time as the CEO and Managing Partner of a Cuna del Mar LP, a private equity fund based in the USA. Cuna del Mar is concerned with global food security and maintaining the health of our oceans. In particular, Cuna del Mar specializes in making investments in environmentally sustainable aquaculture. The fund's primary objective is to invest in transformational technologies and platforms capable of bringing about a paradigm shift in existing aquaculture practices. Cuna del Mar currently has investments in the USA, Canada, Mexico and Panama.
Orr's management career spans over 35 years at the senior management level in the private equity investment business, marine biotechnology, nutritional ingredient, food retailing, food wholesaling and retail advertising industries. His breadth of experience ranges from creation and management of several startup companies to responsibility for large multinational corporate division operations with annual revenues in excess of $1 billion.
From 1996 to 2011, Robert Orr was the co-founder, CEO and Chairman of Ocean Nutrition Canada Limited (ONC) which was for many years the world's largest ingredient supplier of omega 3s, made from fish oil, to the dietary supplement and functional food industry. During that time, he was responsible for the startup, financing and growth of ONC. By focusing its efforts on science-based products, innovative marketing approaches and developing new technologies, ONC built a unique and profitable position in the nutrition sector and at one point produced 9 consecutive years of greater than 35% CAGR and grew from 3 employees to over 500, with customers in over 40 countries. Under Orr's leadership ONC built a major R&D centre in Halifax, NS, and manufacturing facilities in Nova Scotia, Wisconsin and Peru. During his tenure, the company received numerous awards, both national and international, for its innovation and extraordinary rapid growth.
In 2012, ONC was sold to the Dutch company Royal DSM N.V. for $540 million.
Robert was a co-founder of the CRN Omega 3 Working Group (2001) and the Global Omega 3 Trade Association (GOED) (2006) and served as the inaugural chairperson of both organizations. These organizations brought new self-regulating standards to the global omega 3 industry and significantly advanced the growth of the omega 3 category.
Robert Hanf, B.A., LL.B., ICD.D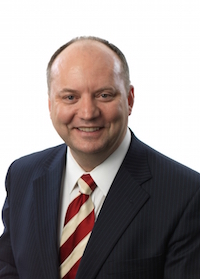 Bob was appointed President and Chief Executive Officer of Nova Scotia Power Inc. in January 2013.
Prior to his appointment, Bob spent a decade in various senior roles with the Emera group of companies, earning valuable experience and demonstrating a deep commitment to building relationships and enhancing customer service.
Before joining NSP, Bob served as Executive Chairman of Light & Power Holdings in Barbados. Prior to that, he was Chief Legal Officer for Emera, and President and COO at Bangor Hydro Electric Company in Maine.
Bob grew up in Yarmouth and earned his law degree at Dalhousie University. He worked in Western Canada's energy sector before returning to Nova Scotia in 2002.
Bob serves his community as Chair of the IWK Health Centre Board and on the Dalhousie University Board of Governors. He is a member of the Institute of Corporate Directors (Atlantic Chapter) and recently completed his Master's of Divinity at the Atlantic School of Theology.
Peggy Cunningham, PhD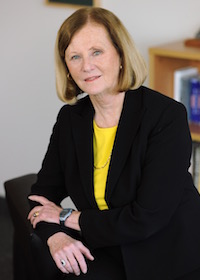 Dr. Peggy Cunningham graduated with a BA from Queen's, an MBA (Marketing) from Calgary and a PhD (Marketing) from Texas A&M University. She joined Dalhousie's Faculty of Management in 2009 as Director of the School of Business Administration, Associate Dean (Research) and the R. A. Jodrey Chair. In 2010 she was appointed Dean of the faculty and served in the position until October 2015. As dean, Dr. Cunningham advanced the Faculty's focus on values-based management.
Her research has been published in the Journal of the Academy of Marketing Science, California Management Review and Journal of International Marketing. She is an executive member of the Concerned Children's Advertisers board of directors and is a member of the board of Bioniche – one of Canada's most innovative small biotech firms.

Before joining Dalhousie, she was the E. Marie Shantz teaching professor of Marketing at Queen's University, where she developed the first business and marketing ethics courses offered at the school. She is a founding member of the Global Social Responsibility Initiative, an active member of the Research Network for Business Sustainability and two working groups associated with the new principles of responsible management education. She has served on the boards of Transparency International (Canada) and the United Way (Kingston). Dr. Cunningham has received seven awards for her teaching and is a prolific scholar and journal editor.

About the Shaw Lecture Series
The Lloyd Shaw Lecture Series is an endowed lectureship at Dalhousie University bringing speakers to campus on an array of topics, including public affairs, business, peace and international relations.
Previous Shaw lecturers include former Canadian Ambassador to the UN, Mr. Stephen Lewis, and former Assistant Secretary-General for Peacebuilding at the UN, Ms. Carolyn McAskie.
Mr. Lloyd Shaw was a Nova Scotia industrialist, social activist and humanitarian. The Shaw Lecture Series was founded by the Shaw/McDonough family to recognize Mr. Shaw's dedication to the Province of Nova Scotia, and to offer a venue for multilateral, non-partisan discussions on issues of importance to the citizens of this province.