News
»
Go to news main
Q&A with Associate Professor Simon Berge
Posted by
Sonya Jampolsky
on August 9, 2022 in
News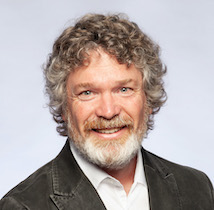 Tell me a bit about yourself.
I was born in Saskatchewan, but I have lived in or visited every province and territory in Canada. My (professional) background is mixed—from biology to health care to social sciences and business. And that's what drives my approach to research, that a single answer is never usually the right one. It's a multitude.
What are you researching?
I have two focal areas. One is agriculture, which is the food system itself—changing the dynamic for local food systems from primary production and processing through to distribution. Most community economic development approaches tend to focus on export, getting into the global market. That's fine, but then you're ignoring the primary need of that community, which is food. You need to change that approach.
My other research area is the home care sector approach. Basically, it's unregulated right now because the operators all focus on extracting as much profit as possible. That means if the workers are unregulated, not unionized, or have a lack of empowerment, the operators can take advantage of them. So how do we empower that workforce to engage with the sector in a different way?
What is something about you that might surprise us?
I have six grandkids. And I met my wife while on stage, wearing a dress. She was the stage manager, I was on stage as an actor, and she was yelling at me. I also have a black belt in martial arts.
Why did you want to teach at the Faculty of Management at Dalhousie?
The Faculty of Management gives me the ability to actually look at the relationship between business and society at a broader level. Originally my work was cooperatives and that's when I started at the University of Winnipeg as the business chair of Cooperative Enterprises. But cooperatives are not a panacea, they're not going to address all the issues, and they can run into problems like MEC (Mountain Equipment Cooperative) has.
What is something you're proud of?
I think that would be the work at the University of Winnipeg. I did a fair bit of work that the students were engaged with, which really made me happy. Students were coming up to me saying, 'you know, I was gonna quit because all they're teaching me is how to make money, the skills to make money. I didn't know what for, what the purpose was, until I found your courses.' And that's heartening.  
Simon Berge has joined the Faculty of Management in the Rowe School of Business as an Associate Professor.