News
»
Go to news main
Faculty of Management researchers investigate freshwater landscapes, hydroelectricity‑driven landscape change, virtual teams and social change
Faculty of Management researchers work to answer pressing questions related to public institutions, businesses, information and natural resources and the environment. The research highlighted below represents some of the Faculty's most recent grants awarded by the Social Sciences and Humanities Research Council (SSHRC). These grants total $278,000, and the majority of the funds will support student researchers through scholarships, conference travel and research assistant salaries.
Research Highlights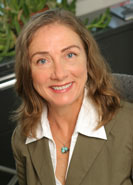 Karen Beazley, Professor, School for Resource and Environmental Studies
With Shawn Leroux, Memorial University of Newfoundland; Josh Noseworthy, Nature Conservancy of Canada
SSHRC Connection Grant
Mobilizing a common language for working within and shaping socio-cultural, policy and management planning contexts for freshwater landscapes in Atlantic Canada
Effective and collaborative conservation planning for freshwater landscapes in the Atlantic Provinces is crucial. People from different socio-cultural regions perceive and value landscapes in different ways, and their motivations for conserving them are just as diverse. There are no clear jurisdictional mandates or legislative frameworks for freshwater conservation, and much of the push and coordination around implementation falls to nature conservation and watershed stewardship groups. Dr. Beazley's project strengthens local and regional freshwater landscape protection by identifying and sharing a common language, conceptual frameworks, terminologies and strategies for conservation planning in the Acadian ecoregion.
The Nature Conservancy of Canada is a key collaborator on this grant and is largely responsible for developing—in cooperation with a core team, advisory group and the community—the tools and strategies that will be shared with stakeholders. The outreach activities of this project bring together 250 conservation planners, scholars, watershed groups, policymakers and managers from more than 60 organizations. Workshops, print and web-based resource materials, online training and apps will support better freshwater landscape conservation planning and collaborative networks for research, policy and practice across multiple jurisdictions and sectors.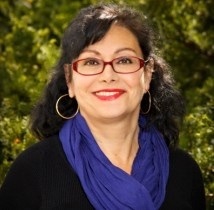 Martine Durier-Copp, Director, Centre for Executive and Graduate Education; Adjunct Professor, School of Public Administration
With Joyline Makani, Assistant Professor, School of Information Management; Binod Sundararajan, Associate Professor of Management, Academic/Research Director, CELNeT, and Associate Director, Rowe School of Business; Stephane Mechoulan, Associate Professor, School of Public Administration
SSHRC Partnership Engage Grant
ConnecTing Public Servants to Enhance Public Value
The Canadian public service increasingly depends on project teams working collaboratively across regions and departments to address complex problems. Even though virtual teams are now very common and have many proven benefits, our understanding of how team leaders can cultivate trust and engagement, solve communication challenges and clarify roles and expectations is limited. For this research, Dr. Durier-Copp's team is partnering with the Canadian Food Inspection Agency (CFIA), the regulator responsible for safeguarding food, animals and plants to protect and enhance the health of Canadians.
The research team and the CFIA will develop, deliver and assess the value and impact of a set of guidelines and training—called ConnecTing—intended to enhance the management and leadership of virtual teams within the CFIA. Research findings will inform the design and delivery of a set of CFIA-specific guidelines to strengthen and guide the development of new telework policies. The results of this research will also be of interest to researchers and practitioners in the fields of management, organizational behaviour and public administration, as well as public- and private-sector organizations looking for frameworks and best practices for virtual team success.
Mike Smit, Associate Professor, School of Information Management
& Kate Sherren, Associate Professor, School for Resource and Environmental Studies
SSHRC Insight Grant
Assessing the social impacts of hydroelectricity-driven landscape change using images, text and archives: A Big Data approach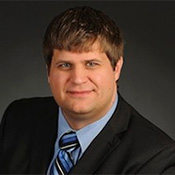 This collaborative project operates at the intersection of information science, new media and environmental studies. Land not only supplies resources; it fosters activities, relationships and values. Better insight into the connections between people and landscapes has the potential to help us address deep conflicts over industrial development such as pipelines and hydroelectric dams. This research is one step toward a "culture-scope"—a social
science tool that allows more effective analysis of text and image data to track how culture shifts over space and time. The team will focus on three hydroelectric dams in New Brunswick, Alberta and British Columbia, and compare novel digital tools to conventional social impact assessment and social science methods.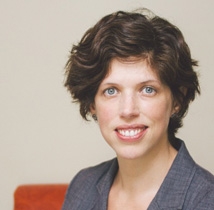 People are inherently visual creatures. We now have access to tools that let us easily and cheaply communicate visually, including Instagram, Snapchat and other social media platforms. Our tools for studying text are well developed, but images are a rich, challenging, largely untapped resource for understanding the environmental, social and economic impacts of large-scale industrial development over time. Making meaning of this "Big Data" is difficult and time-consuming, but advances in machine learning are making it possible to combine human and artificial intelligence to improve our understanding of how people currently use and value a place and how a particular development may change that.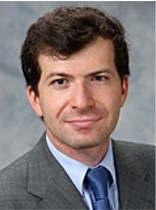 Stéphane Mechoulan, Associate Professor, School of Public Administration
SSHRC Insight Grant
Social change and the psychology of youth 
Dr. Mechoulan's project looks at how the psychological attributes of young women and men have been shaped since the 1960s by social shocks such as divorce reforms, the availability of contraception and legalization of abortion. Did these legal changes simply endorse shifts in values that had already taken place within society, or trigger changes to psychological attributes—or both?
This work will shed light on the psychology of young adults and show us how socioeconomic and political forces may shape women and men differently. It considers how the socioeconomic and political environment may influence individual psychology, which then affects behaviour and results in changes to birth rates, family formation, investment in education, labour force participation and career choices. In a second step, Dr. Mechoulan's work will compare young people's self-reported aspirations and expectations with the actual outcomes of similar people surveyed years later. This should allow new insights into how policy shocks affect differences between how we think our lives will turn out and how they actually do.