Workshops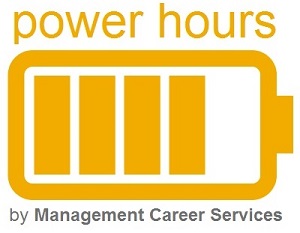 Getting the job you want requires being effective in all aspects of the job search—from a strong network to a successful interview. Management Career Services offers our student clients a series of interactive workshops each term that will teach you best practices for all job search variables.
Each workshop from our new Power Hours series also includes a special bonus offer for registered participants to take advantage of!  Check the myCareer events calendar to find details and registration for upcoming workshops.
Learn how participating in our workshops can count towards earning your Career Prep Program certificate.