In the Classroom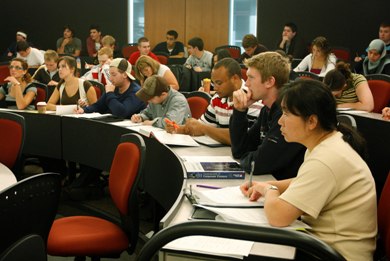 We welcome employers interested in engaging both undergraduate and graduate students in the classroom. Participate as a guest lecturer or advance your operational objectives by sponsoring a case competition.
Often faculty members' course plans are made for an entire term, but we are always interested in receiving requests from business leaders to be engaged with our motivated students.
For more information on classroom participation, please contact our Associate Director, Strategic Partnership Development Ayse Dai-Gammon.