Certificate in Leadership & Innovation
Stay ahead of the competition.

Build personal leadership skills, strategies and capacity to grow your company.


Develop dynamic, productive and collaborative management teams.


Create a culture of innovation and creative problem-solving. 
Included in the Program: 
Face-to-Face Courses (6) – Content is delivered by the Faculty of Management's award-winning Professors
Personal Assessments with detailed reports and debriefs:

Emotional Intelligence (EQ)

Entrepreneurial Mindset Profile™ (EMP)

Executive Coaching – Three sessions with a Certified Executive Coach are included in the cost
Action Challenge Projects – Participants work in groups with a Faculty Project Mentor on a real issue in their business with a goal to create an executable plan by the end of the program
The six full-day courses run from 9:00 AM to 4:00 PM, and are fully catered for breaks, breakfast and lunch.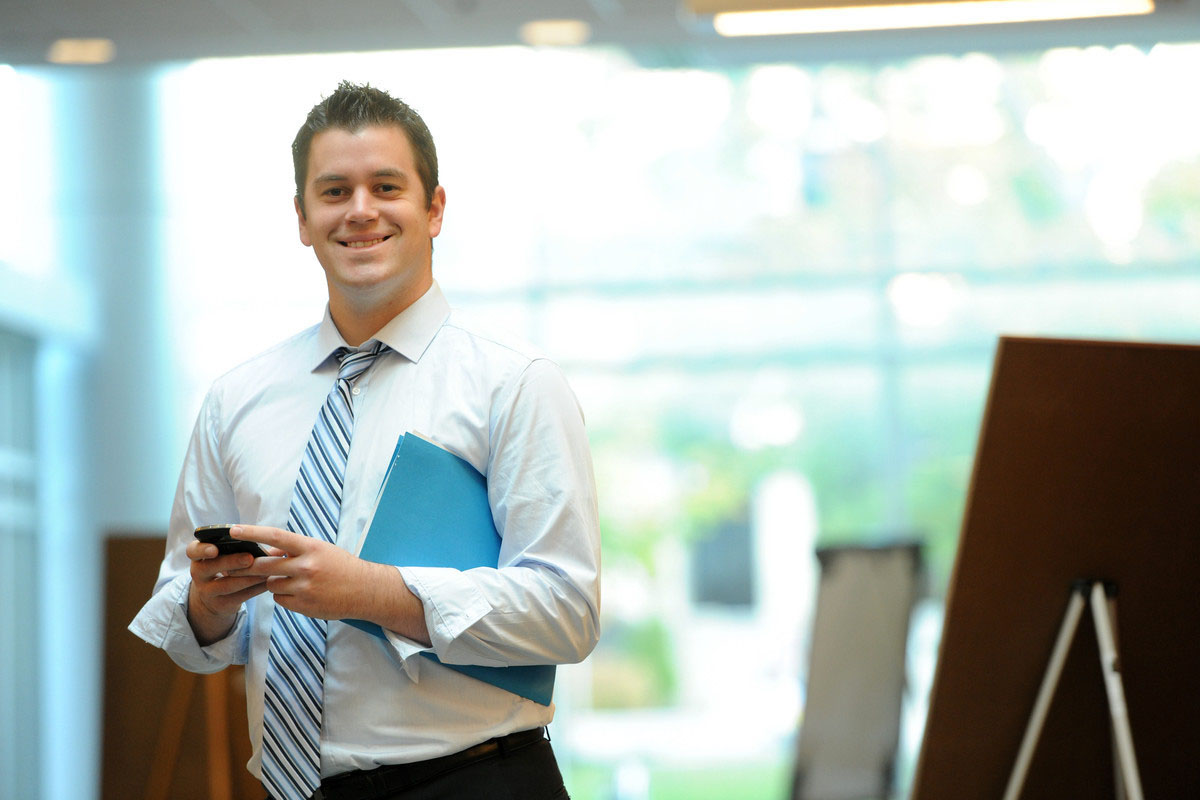 Fall 2019 Course Schedule
Thursday, September 26: Introduction to Leadership and Innovation
Thursday, October 10: Self-Awareness and Self-Management
Thursday, October 24: Teams and Relationship Management - 
Thursday, November 7: Collaboration and Networking
Thursday, November 21: Decision Making & Creative Problem Solving
Thursday, December 5: Harnessing Innovation

*See detailed course descriptions below.
What You Will Learn
Upon successful completion of the program graduates will be able to:
Understand and demonstrate leadership behaviors, attitudes, skills and competencies (BASC)
Create, define and assess their own leadership style
Lead responsibly and demonstrate values-based leadership
Effectively engage and lead teams within, across, and external to the organization
Understand what a culture of innovation and creative problem solving is and how to create and lead it within their company
Demonstrate complexity and systems thinking through strategic analysis, problem identification and problem solving capacity
Partner with others to increase organizational and leadership capacity overall
Introduction to Leadership
This is an introduction to the entire leadership development program in which all participants will be involved. It includes a review of the courses, the program structure, objectives, and expected learning outcomes. It is an opportunity to clarify the commitment of the participants and have them examine where they are now in terms of leadership development and where they aspire to be by the end of the program. It also begins to orient them to an engagement with the practice of lifelong learning.
Learning Outcomes:
Understand a practical approach to using strategy and implementation as ways to assess and improve organizational performance
Learn an approach to continuous improvement and enhancement of one's practice of management and leadership
Understand the two main psychological roots of resistance to change
Understand what leadership is in practice, along with the main behaviours to focus upon, and those to avoid
Self-Management | Self- Awareness | Self-Leadership
This is an ideal course for professionals who want to understand the importance of self-awareness as it relates to leadership and for those interested in effectively self-managing their ability to deal with emotions, conflict, communication and thinking. Self-awareness and self-management are the foundation of successful leaders. This course focuses on four core elements of self-management – emotional intelligence, conflict resolution, thinking strategies and reflective practices. Participants will gain a deeper understanding of their skill levels in each of these areas; practical skills to use when they return to the workplace, and a self-management plan to take forward.
Learning outcomes:
Develop and refine the practice of mindfulness, feedback and reflection
Understand their preferred style of conflict management
Identify ways to apply conflict resolution skills creatively and effectively
Apply an Emotional Intelligence framework that will make them a more successful leader
Identify their key strategic thinking styles and develop the capacity use multiple thinking strategies
Assess their ability to lead responsibly, create a self-management profile
Teams and Relationship Management
This course will explore the role of teams within the systems model, and emphasize the key role teams can play in problem-solving and innovative thinking. Team management has become a key competency of managers, and requires new models of leadership, with supporting motivational and performance management components such as recognizing, rewarding and supporting. Participants will discuss how to build and lead successful teams to achieve optimal performance in organizations. Participants explore and develop a set of tools that when combined with planning and collaboration will result in enhanced performance of teams and improved retention of talent within their organizations.
Learning outcomes:
Critically explore the roles of individuals as members of teams
Examine the roles teams can play in problem solving and innovation within organizations
Take consideration of the skills and competencies related to the leadership of teams to achieve optimal performance within organizations
Collaboration, Complexity, and Innovation
Collaboration allows organizations to use the collective wisdom of multiple individuals or groups to accomplish tasks or projects. As the complexity of issues, projects and networks increases, so does the need for powerful collaboration. Yet, achieving the increased effectiveness and efficiencies associated with collaborative effort is no small undertaking. Barriers to collaborative effort abound and the costs of collaboration are often under-explored by managers and organizations. To this end, this module looks to enhance our understanding of how to actualize collaboration in your respective organizations. We will look at the barriers and boundaries that make collaboration a challenging endeavor. We will examine the individual skills that backstop strong collaborators and discuss how organizational systems both disrupt and facilitate an organizations ability to enhance its collaborative capacity. Finally, in an effort to link the collaboration discussion back to the overarching theme of innovation that guides this certificate program, we will look at an approach to problem solving (design thinking) that leverages the power of collaboration in the pursuit of creativity and innovation.
Learning outcomes:
Examine the role of 'complexity' as an increasingly important driver of collaborative efforts.
Understand the skills and competencies that enable individuals to be skilled collaborators
Understand organizational pre-conditions that foster successful collaboration
Explore the relationship between collaboration and innovation through a preliminary introduction to design thinking
Examine course themes within the context of your organizational and professional priorities 
Decision Making & Creative Problem Solving
Decision-making is a fundamental skill for individuals at all levels of an organization. The importance of being able to make well informed, timely, and strategic decisions is essential to organizational success and high performance. This Course will examine decision-making and creative problem solving skills and techniques, and move the participants through practical applications to enhance their skills.
Learning outcomes:
Have a better understanding of a rational problem solving process and their current skill level and preferred style.
Understand various conflict resolution strategies and their preferred method of dealing with interpersonal conflict.
Understand the relationship between problem solving frameworks and resolving conflict in the workplace in an optimal manner.
Develop an ability to recognize and remove perceptual blocks in order to effectively resolve issues in the workplace
Harnessing Innovation
In an increasingly competitive marketplace, businesses and organizations need to innovate not only in terms of new products and services, but also in the ways they design processes, practice and business models to compete in an increasingly global market. This course first debunks the myth of innovation by establishing what innovation "is" and "is not". From this definition, leading innovation systems are examined and best practices established. Various innovations are then examined and benchmarked against these best practices in an effort to identify, shape and develop breakthrough products, services, processes and practices.
Learning outcomes:
Recognize various types of innovation: product, process, service and business model innovation
Appreciate the innovation spectrum: sustaining innovation versus radical innovation
Know when and where to use innovation systems, tools and methods
Understand and sponsor innovation culture in their business
Know how to lead organizational innovation
Meet our Faculty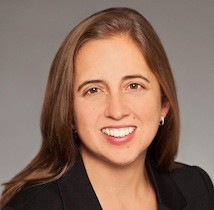 Dr. Jenny Baechler is a Lecturer and the Management without Borders coordinator. Her research integrates the fields of public administration/management, peace/conflict studies, international development studies and complexity theory – exploring opportunities for and barriers to multi-actor, cross-boundary collaboration in the context of international security and development efforts. Her teaching for the Faculty of Management focuses on the management skills related to cross-boundary collaboration: interdisciplinary team dynamics, conflict resolution, design thinking, systems thinking, creative leadership and stakeholder engagement.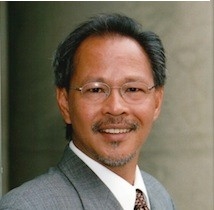 Dr. Ramon Baltazar is Assistant Professor of Strategy and Management in the Rowe School of Business. He has been teaching and consulting for 30 years in the areas of management and organizational strategy. Dr. Baltazar has published a variety of articles, cases, and chapters in scholarly management journals, conferences and books. At the Faculty of Management at Dalhousie University, he received the Professor of the Year Award at the Graduate and Undergraduate level on three separate occasions.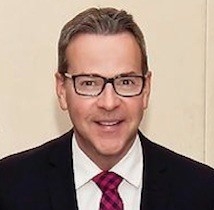 Dr. Scott Comber is a Senior Instructor in the Rowe School of Business. He co-created and teaches the 22-month Personal and Professional Effectiveness (Leadership) curriculum for the Corporate Residency MBA. Scott's teaching areas of focus are leadership, organizational behaviour and organizational change. Prior to his Dalhousie appointment, Scott held senior leadership roles in the information technology, finance and healthcare industries. He has led initiatives in organizations to develop leaders, create conflict resolution systems and facilitated teams and leaders through change Scott is a certified Executive Coach, has served on a variety of boards, and is often invited to speak on the topics of leadership and change management.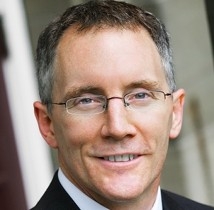 Dr. David C. Roach is an Assistant Professor in the Rowe School of Business where he teaches master's level courses in entrepreneurship, innovation and the commercialization of biomedical technologies. He also lectures internationally in the areas of innovative entrepreneurship, product design & development and marketing technology products. Dr. Roach has been instrumental in many early-stage companies ranging from aerospace to biotechnology and brings a hands-on approach to the innovation process. He sits on the board of directors and acts in an advisory capacity for several small and medium-size enterprises in Canada. His research interests include product management practices of SMEs.