Instructors
Dr. Lori Turnbull
Director, Dalhousie University School of Public Administration
Research Topics:
Canadian parliamentary governance
Political ethics
Elections
Electoral systems
Public engagement
Dr. Lori Turnbull is the Director of the School of Public Administration and an Associate Professor of Political Science at Dalhousie University.
From July 2015 until July 2017, she was on secondment to the Privy Council Office (PCO), first as a Policy Advisor in the Machinery of Government Secretariat, then as Departmental Liaison to the Office of the Minister of Democratic Institutions, and finally as a Policy Advisor at the Priorities and Planning Secretariat.
Dr. Turnbull's research and teaching focus on parliamentary democracy and governance, public sector ethics, and democratic reform. She has taught political science and public administration at Dalhousie, Queen's, Carleton, and Acadia universities. She has published a number of articles and book chapters and freelances with The Globe and Mail. She is a featured columnist with the Canadian Government Executive magazine.
Her book Democratizing the Constitution: Reforming Responsible Government, co-authored with Mark Jarvis and the late Peter Aucoin, won the Donner Prize in 2011 and the Donald Smiley Prize in 2012.
Dr. Markus Sharaput
Senior Instructor; MPA Graduate Coordinator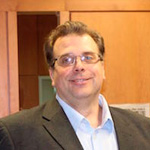 School of Public Administration
Research Topics:

Evaluation
Governance
Public policy
Education
BA (York)
MA (Carleton)
PhD (Carleton)
Research Interests
Professor Sharaput's research interests include policy learning and capacity building in government organizations, innovation in government, innovative industrial policy, and regional economic and community development.
Selected Publications
The limits of learning: Policy evaluation and the Ontario Ministry of Research and Innovation. Sharaput, M. Canadian Public Administration 55(2), 247-267 (2012)
Harper government industrial strategy and industrial policy in the economic crisis. Sharaput, M. In G.B. Doern & C. Stoney (Eds.), How Ottawa Spends 2010-2011: Recession, Realignment, and the New Deficit Era (pp. 109-127). Montreal: McGill-Queen's University Press (2010)
Policies of culturing science and technology. Sharaput, M. In G. Toner (Ed.), Policy: From Ideas to Implementation (pp. 142-177). Montreal: McGill-Queen's University Press (2010)
Selected Awards and Honours
2013 "Making a Difference" Teaching Award, Ryerson University
Dr. Jeffrey Roy
Professor
Email: Roy@dal.ca
Education
PhD (Carleton)
MBA (Ottawa)
BA (Waterloo)
Jeffrey Roy is Professor in the School of Public Administration at Dalhousie University's Faculty of Management. He is a widely published observer and critic of the impacts of digital technologies on government and democracy. He has worked with the United Nations, the OECD, multinational corporations, and all levels of government in Canada. He has produced more than eighty peer-reviewed articles and chapters and his most recent book was published in 2013 by Springer: From Machinery to Mobility: Government and Democracy in a Participative Age. Among other bodies, his research has been funded by the IBM Center for the Business of Government and the Social Sciences and Humanities Research Council of Canada. He may be reached at: roy@dal.ca
Selected Awards and Honours
2006-2010 E-Government and Service Transformation in Canada (principal investigator), Social Sciences and Humanities Research Council
Selected Publications
Roy, J. (2018). Governing in the Digital Age: The Government of Canada Open Government Action Plan. Clarke, A. and Craft, J. (eds.). Issues in Canadian Governance. Toronto: Emond Montgomery Publishers.
Roy, J. (2017). Smart Cities in Canada: An Examination of Progress and Impediments in Halifax, Canada. Smart City and Service Innovation: Lessons on implementing governance in co-production (Special Issue of the International Journal of Services, Technology and Management). 23 (5-6)
Roy, J. (2017). Open Government: Prospects and Impediments in a Digital Era. Canadian Public Administration. 60 (3).
Roy, J. (2017). Digital Government and Service Delivery: An Examination of Performance and Prospects. Canadian Public Administration. 60 (4) 538-561.
Gruzd, A., & Roy, J. (2016). Social Media and Local Government in Canada: An Examination of Presence and Purpose. In M. Z. Sobaci (Ed.), Social Media and Local Governments (pp. 79–94). Springer International Publishing.
Roy, J. (2016). Data, Dialogue, and Innovation: Opportunities and Challenges for "Open Government". Journal of Innovation Management 4 (1).
Roy, J., (2016). Mobility and Service Innovation: A Critical Examination of Opportunities and Challenges for Governments in Canada. International Journal of Public Administration in the Digital Age 3 (4).
Roy, J., (2016). Apple & Encryption: Politicizing Privacy & Security in a Mobile Age. Canadian Government Executive (May issue). Ottawa: Navatar Press.
Gruzd, A. and Roy, J. (2014). Investigating Political Polarization on Twitter: A Canadian Perspective. Policy & Internet 6(1): 28–45.
Roy, J., (2014). Secrecy, Security & Digital Literacy in an Era of Meta-Data: Why the Canadian Westminster Model Falls Short. Intelligence and National Security. .
Roy, J., (2014). Open Data and Open Governance in Canada: A Critical Examination of New Opportunities and Old Tensions. Future Internet Journal 6 (3).
Roy, J., (2014). Cloud Computing and Gov 2.0: Traditionalism or Transformation across the Canadian Public Sector? International Journal of Public Administration in the Digital Age 1 (1).
Gruzd, A. and Roy, J., (2014). Investigating Political Polarization on Twitter: A Canadian Perspective. Policy & Internet 6(1).
Roy, J., (2013). From Machinery to Mobility: Government and Democracy in a Participative Age. Springer: New York.
Dr. Sandra Toze
Sandra Toze, PhD
Director, Dalhousie School of Information Management
Research Clusters:
Information and society (digital governance, information governance, information policy)
Educational and information services (collaboration)
Data, information and knowledge management (collaboration, knowledge management)
Human information interaction (collaboration, knowledge management)
Education:
BAH (Queen's University)
MLS (University of Toronto)
PhD (Dalhousie University)

Overview:
I am an information professional with more than 20 years of progressive corporate and academic experience as a research associate; a manager; a vendor; a reference librarian; a lecturer and a researcher. I provided research services within several of Canada's leading financial services firms, as well as for senior executives within public, private and not for profit organizations on an ad hoc basis.
My research and teaching interests emerged directly from this professional experience and focus on understanding the ways in which the modern workplace is being transformed through innovative information practices facilitated by technology and increased collaboration. I am passionate about examining the ways in which information and knowledge management can help individuals, groups, and organizations solve problems, learn, and achieve their goals.
My dissertation examines how groups of students find and integrate information to accomplish complex class assignments. This research is interdisciplinary, and brings together models and theories from information science, organizational behaviour and computer science. The contributions of this research include a model of group information processes, and a taxonomy of information tasks and activities. As well I have developed a Naturalistic Lab design, a novel approach for studying groups.
My family, including my husband and two daughters, moved to Halifax in 2000. We love animals and currently live with two cats (Jack and Maggie) and a black lab named Sophie. We love to spend time at our farmhouse in Malagash, relaxing by the ocean, and enjoying local wines and food.
Dr. Martine Durier-Copp
Professor
Education
PhD (McGill)
MPA (McGill)
MA (University of Montreal)
Originally from Montréal, Martine graduated from McGill University with her PhD, having obtained two Master's degrees (Université de Montréal, McGill).
Martine has been in managerial and leadership positions for many years. She began her career with the Canadian Red Cross Society (Toronto) and the American Red Cross in Washington, DC, leading international development and humanitarian relief projects. She then moved to Ottawa to take up a Senior Policy position with the Canadian International Development Agency, where she was also invited by the Minister for External Relations to be part of a five-member Special Ministerial Task Force on Official Development Assistance.
Following her move to Nova Scotia, she was appointed Executive Director of the Nova Scotia Royal Commission on Health Care, which conducted a major review of NS's health care system, and presented its reform agenda for a transformation of the health system. She was subsequently invited by the Minister of Health to head the Provinces' Reform Implementation Working Group, and then became the founding Executive Director of the Nova Scotia Provincial Health Council. In 1992, she founded North South Group, which managed large international projects, with multidisciplinary teams, in Bolivia, the Russian Federation, Baltic and Eastern European countries, together with multiple projects for Health Canada and Nova Scotia Department of Health.
She has been teaching in the School of Public Administration since 1996, and in 2010 became Director of the Centre for Advanced Management Education. She has also directed several international projects at Dalhousie, including three major Cuba projects focusing on strengthening the public policy and management capacity of Cuban public officials. She is the recipient of a SSHRC (Social Sciences and Humanities Research Council of Canada) Knowledge Synthesis grant, and has published in the field of e-leadership. She teaches in the Master of Public Administration (Management) program, and her courses include Government Structure and Organisation, and 21st C Public Sector Leadership.
Sylvia Holz, MPAM
Sylvia Holz, Instructor

Education
MPA Management (Dalhousie)
Sylvia Holz is an MPA(M) graduate of the Centre of Executive and Graduate Education, at Dalhousie University with more than 25 years of Human Resource Management (HRM) experience in both the public and private sectors. Sylvia has also led diverse HR initiatives throughout her career as a manager in both Operations Management and HR Management. In addition, she has designed, developed and facilitated numerous leadership management programs.
Sylvia's experience is across various specialities including HR strategic planning, performance management, employment equity and diversity, succession planning, compensation, learning and development, policies and programs. She has also led different human resources continuous improvement initiatives within both the private and public sectors.