Certificate in Leadership & Innovation

Please send me more info.  
In partnership with the Halifax Chamber of Commerce
Advance Your Career.
Certificate of Completion 
Participants receive an official Certificate of Completion in Executive Education from Dalhousie University. 
What are participants saying:
We thoroughly enjoyed our sessions with your team and each of the instructors. We found the course objectives practical and relevant to our positions. It was a great pleasure from registration to completion.

Angela Rudderham, Director, www.bridgeway-academy.com
Stay ahead of the competition.

Build personal leadership skills, strategies and capacity to grow your company.


Develop dynamic, productive and collaborative management teams.


Create a culture of innovation and creative problem-solving.
Included in the Program:
Six Full-Day In-Class Modules – 6 days of instruction delivered by award-winning Professors from Dalhousie's Faculty of Management. See below for the Fall 2019 schedule.
Personal Assessments with detailed reports and debriefs:

Emotional Intelligence (EQ)

Entrepreneurial Mindset Profile™ (EMP)

Executive Coaching – Three sessions with a Certified Executive Coach are included in the cost
Action Challenge Projects – Participants work in groups with a Faculty Project Mentor on a real issue in their business with a goal to create an executable plan by the end of the program
The six full-day courses run from 9:00 AM to 4:00 PM, and are fully catered for breaks, breakfast and lunch.
Registration is Open for Spring 2020
For more information, contact ExecEd@Dal.ca.
Spring 2020 Course Schedule
TBD: Introduction to Leadership and Innovation
TBD: Self-Awareness and Self-Management
TBD: Teams and Relationship Management
TBD: Collaboration, Complexity and Innovation
TBD: Decision Making & Creative Problem Solving
TBD: Harnessing Innovation

*See detailed course descriptions below.
What You Will Learn
Upon successful completion of the program graduates will be able to:
Understand and demonstrate leadership behaviors, attitudes, skills and competencies (BASC)
Create, define and manage your own personal leadership style
Lead responsibly and demonstrate values-based leadership
Effectively engage and lead teams within, across, and external to the organization
Understand what a culture of innovation and creative problem solving is and how to create and lead it within your company
Demonstrate complexity and systems thinking through strategic analysis, problem identification and problem solving capacity
Partner with others to increase organizational and leadership capacity overall
Detailed Course Descriptions
Meet our Faculty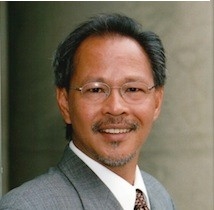 Dr. Ramon Baltazar is Assistant Professor of Strategy and Management in the Rowe School of Business. He has been teaching and consulting for 30 years in the areas of management and organizational strategy. Dr. Baltazar has published a variety of articles, cases, and chapters in scholarly management journals, conferences and books. At the Faculty of Management at Dalhousie University, he received the Professor of the Year Award at the Graduate and Undergraduate level on three separate occasions.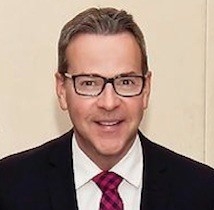 Dr. Scott Comber is a Senior Instructor in the Rowe School of Business. He co-created and teaches the 22-month Personal and Professional Effectiveness (Leadership) curriculum for the Corporate Residency MBA. Scott's teaching areas of focus are leadership, organizational behaviour and organizational change. Prior to his Dalhousie appointment, Scott held senior leadership roles in the information technology, finance and healthcare industries. He has led initiatives in organizations to develop leaders, create conflict resolution systems and facilitated teams and leaders through change Scott is a certified Executive Coach, has served on a variety of boards, and is often invited to speak on the topics of leadership and change management.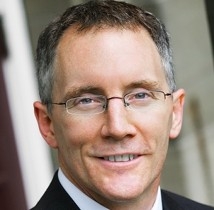 Dr. David C. Roach is an Assistant Professor in the Rowe School of Business where he teaches master's level courses in entrepreneurship, innovation and the commercialization of biomedical technologies. He also lectures internationally in the areas of innovative entrepreneurship, product design & development and marketing technology products. Dr. Roach has been instrumental in many early-stage companies ranging from aerospace to biotechnology and brings a hands-on approach to the innovation process. He sits on the board of directors and acts in an advisory capacity for several small and medium-size enterprises in Canada. His research interests include product management practices of SMEs.