Academic Leadership Certificate
New Program! Academic Leadership Certificate
For Newly Appointed and Continuing Dalhousie Academic Heads, Chairs and Directors
Sponsored by the Provost and Vice-President Academic. Delivered by Dalhousie Executive Education.
Great work starts with great leaders. Join a select group of academic peers to develop your leadership skills. Become part of a community of academic leaders at Dalhousie who have the skills and capabilities to become visionary, collaborative and effective leaders in the complex, unique, multidisciplinary world of academia. For more information, email execed@dal.ca.
SCHEDULE: Email execed@dal.ca to add your name to the interest list for Fall 2019.
Program Format
Six full-day sessions (8:30 AM to 4:30 PM) 
Mentored action challenge projects to apply your learning
Course days scheduled at 2-3 week intervals 
Program starts March 29th, 2019 and ends June 21st, 2019.
Courses (full descriptions to be added soon)
Strategic Leadership and Self-Management - March 29
Leading Change in Complexity - April 12
Strategic Decision Making - May 3
Collaboration and Innovation - May 17
Leadership Communication and Stakeholder Management - June 7
Performance Management and Leading Teams - June 14
Action Challenge Project Presentations and Graduation - June 21
Program Cost
Program cost for Dalhousie Heads, Chairs or Directors: $1,195.00
Instructors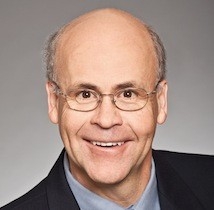 Dr. Jim Barker
Dr. Barker's teaching and consultation focuses on managing the value creation process across organization and market levels, and emphasizes strategic leadership, stakeholder relationship management, sustainable enterprise management, and strategic change and innovation. He has worked with scientists at Los Alamos and Sandia National Laboratories, and with scholars at University of Melbourne, U.S. Air Force Academy and University of Western Australia.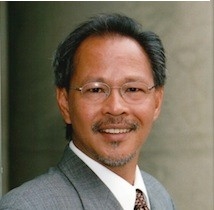 Dr. Ramon Baltazar
Dr. Baltazar is an assistant professor of strategy and management at Dalhousie University. He has been teaching and consulting for 30 years and has published a variety of articles, cases and chapters in scholarly management journals, conferences and books. At the Faculty of Management at Dalhousie University, Dr. Baltazar received the Professor of the Year Award at the Graduate and Undergraduate levels on three separate occasions.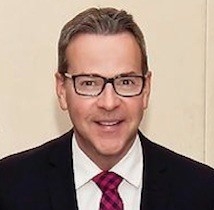 Dr. Scott Comber
Scott is a senior lecturer in the Rowe School of Business. He co-created and teaches the 22-month Personal and Professional Effectiveness (Leadership) curriculum for the Corporate Residency MBA. Scott's teaching areas are leadership, organizational behavior and organizational change. Prior to his Dalhousie appointment, Scott held senior leadership roles in the information technology, finance and healthcare industries. He has led initiatives in organizations to develop leaders, create conflict resolution systems and facilitate teams and leaders through change. Scott is a certified Executive Coach, has served on a variety of boards and is often invited to speak on the topics of leadership and change management.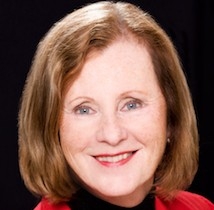 Dr. Peggy Cunningham
Dr. Cunningham joined Dalhousie in 2009 as the director of the School of Business after 19 years as a faculty member at Queen's University. She was dean of the Faculty of Management from 2010 to 2015. She brings both marketing and academic experience to the Faculty of Management. Her research background in ethics, corporate social responsibility and marketing partnerships informs her leadership of what she describes as a "values-led" faculty. As dean, she strengthened the Faculty of Management's reputation for expertise in sound management practice, information management, entrepreneurship, public administration and sustainability.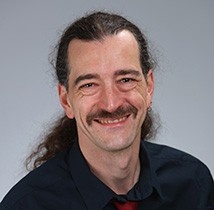 Dr. Aaron Newman is a Professor in the Departments of Psychology & Neuroscience, Pediatrics, Psychiatry, and Surgery at Dalhousie University, as well as Director of the NeuroCognitive Imaging Lab and Director of the Faculty of Science Innovation Sandbox. He led the successful RADIANT NSERC CREATE neurotechnology innovation training program, creating a novel curriculum that includes graduate and undergraduate certificates and an entrepreneurship "boot camp" for graduate students. Over 100 trainees from Canada, the USA, the UK, Australia, Japan, Italy, Poland, Mexico, Malaysia, Nigeria, and India have participated in the program to date, and several have gone on to launch companies, including Halifax-based Spring Loaded Technology, Axem Neurotechnology, and NeuroAmel. Dr. Newman's research program in cognitive neuroscience focuses on how brain organization for language, hearing, and vision can be altered by experience. In this work he uses numerous non-invasive brain imaging and neurostimulation technologies. His research has been supported by a Canada Research Chair and numerous grants from NSERC, CFI, SSHRC, CIHR, and private foundations, and has resulted in dozens of peer-reviewed scientific publications and over 100 peer-reviewed conference presentations. Dr. Newman has extensive experience collaborating with industry, including NSERC- and Mitacs-funded projects with several startups including Copernicus Labs, Halifax Learning, Mindful Scientific, and SageCrowd.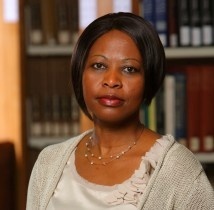 Dr. Joyline Makani is an experienced information management professional and assistant professor, with MLIS, MBA and PhD degrees from Dalhousie University. With over 25 years working in the information management field, Dr. Makani brings both practitioner and academic experience to the Faculty of Management.  She has published a variety of award winning articles in scholarly management journals and conference proceedings. Her current research activities sit at the intersection of information science, data management, and knowledge management, as well as, collaboration, entrepreneurship and innovation. She focuses on exploring how organizations, in a bid to align and sustain innovation, growth and success, continuously learn and build or deploy systems to effectively and efficiently create new knowledge.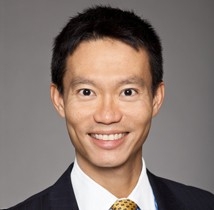 Dr. Eddy Ng
Dr. Ng's research focuses on employment policies and practices, gender and diversity at work, career issues and organizational effectiveness. He is frequently invited to speak at the Human Resources Professional Association, the Professionals in Human Resources Association (Southern California) and the California Agriculture Leadership Program. He also comments on workplace issues for popular Canadian and U.S. media outlets such as the CBC, Globe & Mail, and Local Edition of CNN Headline News. His research has been reported in the National Post, Toronto Sun, Canadian Business Magazine, Maclean's, Benefits Canada and the World at Work. Dr. Ng has been involved in research and consulting projects with the TD Bank Financial Group, DECODE, Peterborough Regional Health Centre, Coca-Cola Ltd. (Minute Maid division) and the Pomona Valley Hospital Medical Center.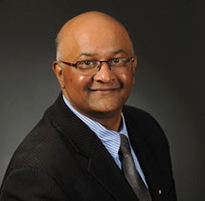 Dr. Binod Sundararajan
Dr. Sundararajan is an Associate Professor of Management; Associate Director, Rowe School of Business; and Academic/Research Director, CELNeT. Binod teaches leadership of virtual teams, sustainable leadership, corporate communication, and managing people. His research interests include organizational, professional and business communication; computer-mediated communication; and social network analysis. He conducts research in adoption and diffusion of mediated technologies, use of computer-mediated communication in such diverse areas as entrepreneurship, justice, teaching, collaborative work and learning and management education, and historical data analysis.