Academic Leadership Certificate
New Program! Academic Leadership Certificate
For Newly Appointed and Continuing Dalhousie Academic Heads, Chairs and Directors
Sponsored by the Provost and Vice-President Academic.
Delivered by Dalhousie Executive Education.
Great work starts with great leaders. Join a select group of academic peers to develop your leadership skills. Become part of a community of academic leaders at Dalhousie who have the skills and capabilities to emerge as visionary, collaborative and effective leaders in the complex, unique, multidisciplinary world of academia. For more information, email execed@dal.ca.
Program Format
Six full-day sessions (8:30 AM to 4:30 PM) 
Mentored action challenge projects to apply your learning
Course days scheduled at 2-3 week intervals 
Program runs in Winter 2020 term. Course dates will be added to the website shortly
Courses 
| Course | Course Date |
| --- | --- |
| Strategic Leadership and Self-Management  | TBD |
| Leading Change in Complexity | TBD |
| Strategic Decision Making | TBD |
| Collaboration and Innovation | TBD |
| Leadership Communication and Stakeholder Management  | TBD |
| Performance Management and Leading Teams | TBD |
| Final Presentations & Graduation | TBD |

Program cost for Dalhousie Heads, Chairs or Directors: TBD
Course Descriptions
Collaboration
"no one of us is as smart as all of us," Ken Blanchard
This course is built on the premise that in today's fast-paced higher education marketplace, institutions are increasingly relying on collaborative work to integrate and align their human resources, better tap into the external environment, adapt a flexible stance, innovate, and achieve a competitive advantage. To build effective collaborative communities, institutional leaders must develop and expand their collaborative leadership repertoire and identify the essential elements for designing teams for collaboration and creating effective boundary-spanning strategies. Through the course, participants will learn about tools and strategies for conceiving and leading collaboration in institutions, in particular, how to engage others, build coalitions across silos, mobilize campus to action, and stimulate innovation within and across institutional service lines and departmental boundaries.
Pre- Course Readings
Neville, P. (2018). The Next Generation of Teamwork. People & Strategy, 41(2), 11–1
Sobel-Lojeski, K. (2015). The Subtle Ways Our Screens Are Pushing Us Apart. Harvard Business Review Digital Articles, 2–5. Retrieved from https://hbr.org/2015/04/the-subtle-ways-our-screens-are-pushing-us-apart
By the end of this session, you will be able to:
Understand tools and strategies needed to lead collaboratively.
Know how to build a collaborative organization, i.e., an innovative, efficient, agile and scalable organization.
Reflect in a critical and informed manner on individual, unit, and institutional collaboration practices.
Appreciate the collaboration spectrum (collaboration versus teamwork, coordination, & cooperation).
Identify, build and maintain formal and informal relationships and networks to support the achievement of unit and institutional goals.
Innovation
BEYOND THE BUZZWORD: FRAMEWORKS AND TOOLS FOR INNOVATION
"Innovation" is a buzzword so prevalent in contemporary dialogue that many may find its use insubstantial and vacuous. However, behind its use is the recognition that our world is changing rapidly around us — how we communicate, how we teach, how people are influenced to make decisions, and the kinds of jobs universities are preparing students for. As a university we cannot simply do things as we have done before, if we wish to remain relevant and serve our students and society well. This module will introduce the processes of human-centered design and value proposition design for the academic context. These are processes for developing and testing novel solutions to problems that have been used successfully in organizations from high-growth startups to NGOs in developing countries, and employ familiar methods such as hypothesis testing and qualitative research. Participants will both learn the core principles and mindsets, and work through these in the context of their ACPs.
By the end of this session you will be able to:
Articulate the principles of human-centered design and work through the associated processes
Articulate the principles of value proposition design and work through the associated processes
Identify critical hypotheses and metrics, and use these to validate problem statements and solutions
Use the human-centred design and value proposition design frameworks to help frame your ACP and design a series of experiments to identify an optimal solution
Leading Change in Complexity
The course engages new and innovative practices for creating change in complex organizations. Participants will develop an understanding of the complex process of organizational change and how stakeholders (internal and external) make sense of organizational change. Participants will then practice using various tools that enhance their ability to move an organizational initiative in the direction they need it to move.
Pre-Course Work
Video: Comprehending Complex Organizational Change
Levers of Leadership Exercise
By the end of this session you will be able to:
Envision the organization as a complex system of communicative relationships
Understand the importance of sense making and forward movement in complex organizations.
Identify the steps and conditions required to generate forward movement.
Identify the impediments that inhibit my ability to move forward and plan for their mitigation.
Apply the concepts from the course to your Action Challenge Project
Managing Human Performance
This course provides an overview of the concepts in managing human performance. Participants will gain a general understanding of contemporary human resource management concepts, including motivational theories. It is expected that participants will learn to motivate, influence, and inspire followers to higher performance.
By the end of this session you will be able to:
Gain an understanding of human performance (e.g. what people can do vs. what people will do) to get the most from their employees
Appreciate the root cause for poor performance
Discover HRM techniques to motivate followers (e.g., set goals, measure performance, provide feedback, offer rewards and recognition)
Outcome directly relating to Action Challenge Project
Stakeholder Engagement
Stakeholders are any person, group or organizational unit, inside or outside your Faculty, that are impacted by the decisions you make and the actions you take. They may have a positive or negative influence on your ability to accomplish your goals. Stakeholder networks coalesce around issues and they are often very influential when it comes to initiating change. Stakeholder engagement is a continuous process of identifying, getting to know the values and interests of various stakeholder groups, and working to incorporate their concerns and the outcomes they desire into your decisions and strategies.
By the end of this session you will be able to:
Understand the stakeholder engagement process and see the importance of stakeholders in successful strategy implementation.
Identify key stakeholders that you need to engage with to design and implement your Action Challenge Project.
Identify their interests and expectations and rank them according to the power and influence they will have on the success of your project.
Strategic Decision-Making
Strategic decisions have a direct impact on organization performance. It is where the rubber meets the road for the unit and organization-level managers who make them. In this course, we will examine what strategic decisions are, how effective decisions are made, the obstacles that challenge decision effectiveness, and mechanisms with which to combat the challenges.
Pre- Course Readings
Collis & Rukstad (2008) – Can You Say What Your Strategy Is?
Blenko et al. (2010) – The Decision Driven Organization
Achi & Berger (2015) – Delighting in the Possible
Enders et al. (2016) – Stop Jumping to Solutions!
Pre- Course Work
Scan the assigned readings. Consider a recent, important, organizational decision you are familiar with. Be prepared to describe the decision and how the readings might explain the decision's outcomes.
Consider the readings in the context of personal organizational experiences, your Action Challenge Project, and your role at Dalhousie. Be prepared to discuss your thoughts.
By the end of this session you will be able to:
Have a basic understanding of
3 related components of strategy
3 sequential elements of a decision-driven organization,
6 steps in rational decision-making, and
3 main challenges to, and techniques for boosting, creative problem-solving.
Be able to apply your course learning to
Your Dalhousie-wide Action Challenge Project
Your Dalhousie management responsibility
Instructors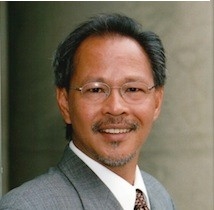 Dr. Ramon Baltazar
Dr. Baltazar is an assistant professor of strategy and management at Dalhousie University. He has been teaching and consulting for 30 years and has published a variety of articles, cases and chapters in scholarly management journals, conferences and books. At the Faculty of Management at Dalhousie University, Dr. Baltazar received the Professor of the Year Award at the Graduate and Undergraduate levels on three separate occasions.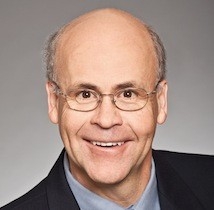 Dr. Jim Barker
Dr. Barker's teaching and consultation focuses on managing the value creation process across organization and market levels, and emphasizes strategic leadership, stakeholder relationship management, sustainable enterprise management, and strategic change and innovation. He has worked with scientists at Los Alamos and Sandia National Laboratories, and with scholars at University of Melbourne, U.S. Air Force Academy and University of Western Australia.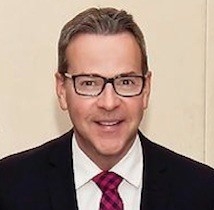 Dr. Scott Comber
Scott is a senior lecturer in the Rowe School of Business. He co-created and teaches the 22-month Personal and Professional Effectiveness (Leadership) curriculum for the Corporate Residency MBA. Scott's teaching areas are leadership, organizational behavior and organizational change. Prior to his Dalhousie appointment, Scott held senior leadership roles in the information technology, finance and healthcare industries. He has led initiatives in organizations to develop leaders, create conflict resolution systems and facilitate teams and leaders through change. Scott is a certified Executive Coach, has served on a variety of boards and is often invited to speak on the topics of leadership and change management.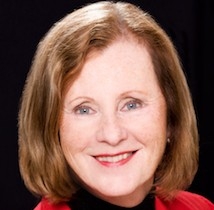 Dr. Peggy Cunningham
Dr. Cunningham joined Dalhousie in 2009 as the director of the School of Business after 19 years as a faculty member at Queen's University. She was dean of the Faculty of Management from 2010 to 2015. She brings both marketing and academic experience to the Faculty of Management. Her research background in ethics, corporate social responsibility and marketing partnerships informs her leadership of what she describes as a "values-led" faculty. As dean, she strengthened the Faculty of Management's reputation for expertise in sound management practice, information management, entrepreneurship, public administration and sustainability.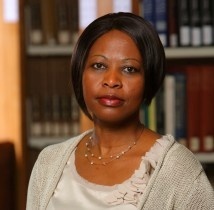 Dr. Joyline Makani is an experienced information management professional and assistant professor, with MLIS, MBA and PhD degrees from Dalhousie University. With over 25 years working in the information management field, Dr. Makani brings both practitioner and academic experience to the Faculty of Management.  She has published a variety of award winning articles in scholarly management journals and conference proceedings. Her current research activities sit at the intersection of information science, data management, and knowledge management, as well as, collaboration, entrepreneurship and innovation. She focuses on exploring how organizations, in a bid to align and sustain innovation, growth and success, continuously learn and build or deploy systems to effectively and efficiently create new knowledge.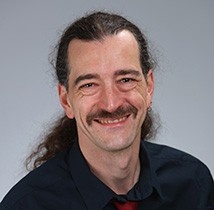 Dr. Aaron Newman is a Professor in the Departments of Psychology & Neuroscience, Pediatrics, Psychiatry, and Surgery at Dalhousie University, as well as Director of the NeuroCognitive Imaging Lab and Director of the Faculty of Science Innovation Sandbox. He led the successful RADIANT NSERC CREATE neurotechnology innovation training program, creating a novel curriculum that includes graduate and undergraduate certificates and an entrepreneurship "boot camp" for graduate students. Over 100 trainees from Canada, the USA, the UK, Australia, Japan, Italy, Poland, Mexico, Malaysia, Nigeria, and India have participated in the program to date, and several have gone on to launch companies, including Halifax-based Spring Loaded Technology, Axem Neurotechnology, and NeuroAmel. Dr. Newman's research program in cognitive neuroscience focuses on how brain organization for language, hearing, and vision can be altered by experience. In this work he uses numerous non-invasive brain imaging and neurostimulation technologies. His research has been supported by a Canada Research Chair and numerous grants from NSERC, CFI, SSHRC, CIHR, and private foundations, and has resulted in dozens of peer-reviewed scientific publications and over 100 peer-reviewed conference presentations. Dr. Newman has extensive experience collaborating with industry, including NSERC- and Mitacs-funded projects with several startups including Copernicus Labs, Halifax Learning, Mindful Scientific, and SageCrowd.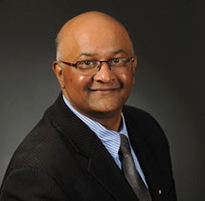 Dr. Binod Sundararajan
Dr. Sundararajan is an Associate Professor of Management; Associate Director, Rowe School of Business; and Academic/Research Director, CELNeT. Binod teaches leadership of virtual teams, sustainable leadership, corporate communication, and managing people. His research interests include organizational, professional and business communication; computer-mediated communication; and social network analysis. He conducts research in adoption and diffusion of mediated technologies, use of computer-mediated communication in such diverse areas as entrepreneurship, justice, teaching, collaborative work and learning and management education, and historical data analysis.