Our Faculty
Our programming is led by our exceptional team of Dalhousie professors and lecturers as well as educators who specialize in leadership development. Faculty are selected for each module based on the context of the organization, the subject matter and desired outcomes.
Visit the Faculty of Management's Faculty & Staff page for a complete list of professors and lecturers.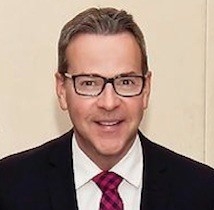 Dr. Scott Comber

Dr. Comber joined Dalhousie after 25 years of senior leadership roles in the information technology, finance, consulting, and healthcare industries. He is a University Teaching Fellow in the Rowe School of Business, Academic Director for Executive Education and an award-winning instructor at both faculty and university levels. His primary areas of research interest are: applied complexity approaches to healthcare systems, scholarship of teaching and learning, and leadership development. Dr. Comber is a certified executive coach, has served on a variety of boards and is often invited to speak on the topics of leadership and change management.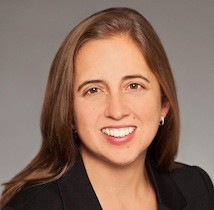 Dr. Jenny Baechler
Jenny's research integrates the fields of public administration/management, peace/conflict studies, international development studies and complexity theory – exploring opportunities for and barriers to multi-actor, cross-boundary collaboration in the context of international security and development efforts. Her teaching for the Faculty of Management focuses on the management skills related to cross-boundary collaboration: interdisciplinary team dynamics, conflict resolution, design thinking, systems thinking, creative leadership and stakeholder engagement.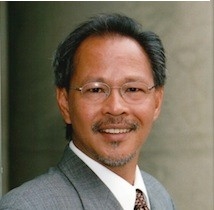 Dr. Ramon Baltazar
Dr. Baltazar is an assistant professor of strategy and management at Dalhousie University. He has been teaching and consulting for 30 years and has published a variety of articles, cases and chapters in scholarly management journals, conferences and books. At the Faculty of Management at Dalhousie University, Dr. Baltazar received the Professor of the Year Award at the Graduate and Undergraduate levels on three separate occasions.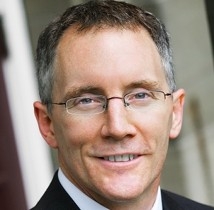 Dr. David Roach
Dr. Roach is an assistant professor in the Rowe School of Business where he teaches master's level courses in entrepreneurship, innovation and the commercialization of biomedical technologies. He also lectures internationally in the areas of innovative entrepreneurship, product design & development and marketing technology products. Dr. Roach has been instrumental in many early-stage companies ranging from aerospace to biotechnology and brings a hands-on approach to the innovation process. He sits on the board of directors and acts in an advisory capacity for several small and medium-size enterprises in Canada. His research interests include product management practices of SMEs.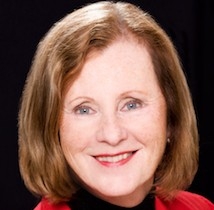 Dr. Peggy Cunningham
Dr. Cunningham joined Dalhousie in 2009 as the director of the School of Business after 19 years as a faculty member at Queen's University. She was dean of the Faculty of Management from 2010 to 2015. She brings both marketing and academic experience to the Faculty of Management. Her research background in ethics, corporate social responsibility and marketing partnerships informs her leadership of what she describes as a "values-led" faculty. As dean, she strengthened the Faculty of Management's reputation for expertise in sound management practice, information management, entrepreneurship, public administration and sustainability.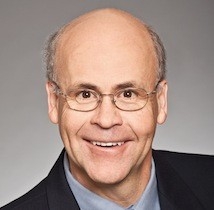 Dr. Jim Barker
Dr. Barker's teaching and consultation focuses on managing the value creation process across organization and market levels, and emphasizes strategic leadership, stakeholder relationship management, sustainable enterprise management, and strategic change and innovation. He has worked with scientists at Los Alamos and Sandia National Laboratories, and with scholars at University of Melbourne, U.S. Air Force Academy and University of Western Australia.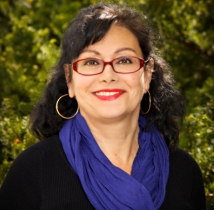 Dr. Martine Durier-Copp
Dr. Durier-Copp spent many years in senior management roles in the public, non-governmental and private sector with organizations such as the Canadian Red Cross,  American Red Cross and International Red Cross Societies, the Canadian International Development Agency as well as the Nova Scotia Government. She has consulted internationally and has designed and developed customized capacity development programs, focusing on public policy and management. Martine teaches leadership of virtual teams and is an instructor in the School of Public Administration.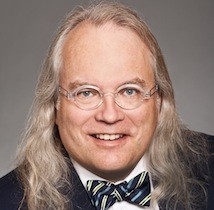 Dr. Rick Nason
Dalhousie's Rowe School of Business award‐winning professor and international consultant/founding partner with RSD Solutions Inc., Dr. Nason has advised and developed programs for major global corporations, international financial institutions, government agencies and several academic institutions with global reach. Dr. Nason's research interests are in risk management, complexity and financial education.
Dr. Carolan "Cam" McLarne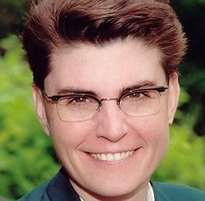 y
Dr. McLarney is a Professor in the Rowe School of Business. Cam is a three-time winner of the MBA Professor of the Year, the Faculty of Management Teaching Excellence Award, and the Commerce Professor of the Year, and has been awarded the Dalhousie Student Union Teaching Excellence Award, and been named Rowe School Researcher of the Year. She teaches business in a global context, strategic leadership and change and international business. Her research interests include the interface between small businesses and international business strategy, the use of strategic alliances to garner success, and board governance issues, particularly the use of outside directors.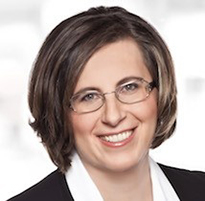 Dr. Maria Pacurar
Dr. Pacurar is Associate Professor of Finance in Dalhousie University's Rowe School of Business. Maria is an award-winning instructor and researcher who teaches financial management, corporate finance, FinTech, and Finance for the Non-Financial Manager. Her research focuses on the use of high-frequency financial data for intraday risk measurement, market microstructure analysis and multi-market trading. She is a past winner of the A. Gordon Archibald Teaching Excellence Award, the Faculty of Management Teaching Excellence Award, and won the 2006 Mercure Award for the best doctoral thesis at HEC Montréal.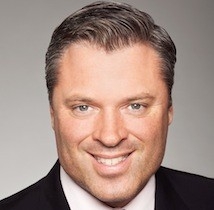 Prof. Dan Shaw
Prof. Dan Shaw is a lecturer in the Rowe School of Business and Director of MBA Programs. He teaches in the areas of marketing, marketing strategy, global marketing and personal selling/sales management. His career has included time in marketing, business development, sales and management consulting in the following industries: professional services, telecommunications, software development and consumer packaged goods. Dan teaches in the BComm (Co-op), BMgmt and Corporate Residency MBA programs at Dalhousie. Dan takes a very applied approach to teaching, and his courses include a focus on building transferable skills for the workplace using hands-on teaching methods such as cases, simulations, role plays and pro-bono student consulting projects.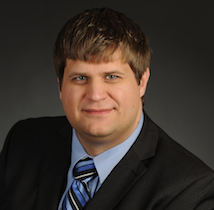 Dr. Mike Smit
Dr. Smit is an assistant professor in the School of Information Management. He has the enviable and challenging opportunity to conduct research and teach classes around any points where people, information and technology intersect, putting his three degrees in computer science to good use.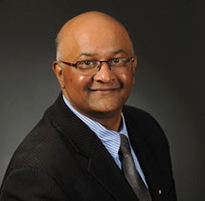 Dr. Binod Sundararajan
Dr. Sundararajan is an Associate Professor of Management; Associate Director, Rowe School of Business; and Academic/Research Director, CELNeT. Binod teaches leadership of virtual teams, sustainable leadership, corporate communication, and managing people. His research interests include organizational, professional and business communication; computer-mediated communication; and social network analysis. He conducts research in adoption and diffusion of mediated technologies, use of computer-mediated communication in such diverse areas as entrepreneurship, justice, teaching, collaborative work and learning and management education, and historical data analysis.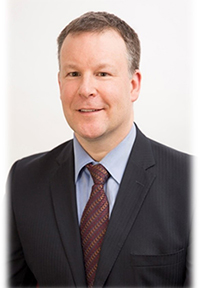 Grant Sullivan, MBA, MEC
Grant Sullivan is an Industrial Engineer and a Project Management Professional with an MBA and a Masters in Electronic Commerce. He is currently completing a PhD program in Rural Sourcing. Grant started his career as a Combat Systems Engineer within the Canadian Navy. Since then, he has worked as a Project Manager commercializing and delivering emerging defense technologies, has owned and operated his own software company building software for the utilities industry, and has sold and delivered large scale digital projects for Fortune 500 firms leveraging Nearshore teams in Atlantic Canada. He led the Atlantic Global Delivery Centre for CGI with over 400 staff delivering critical IT support and new application delivery to global clients, and currently leads a Federal Government team supporting firms to develop and implement strategies for world leading innovation in Atlantic Canada.