News
»
Go to news main
Schulich Law introduces first mandatory course on African Nova Scotian Legal History & Issues and Critical Race Theory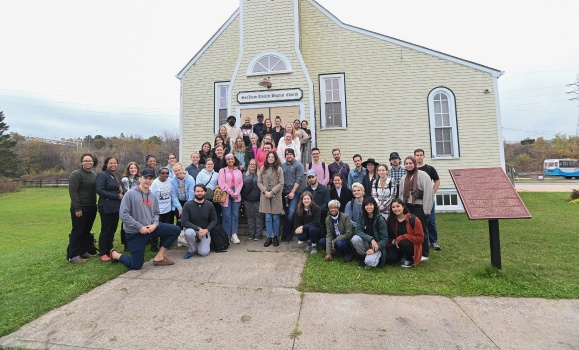 The first mandatory course on African Nova Scotian Legal History & Issues and Critical Race Theory (ANS/CRT) is underway at the Schulich School of Law. All first-year law students will take the intensive course which will be offered over three days in October and two days in February. The objectives include understanding: (1) the law's role in creating and redressing anti-Black racism and other forms of discrimination; (2) how critical race theory and practice can help dismantle racial inequity; (3) how African Nova Scotians are a legally distinct people; and (4) how to be culturally competent lawyers within the context of lawyers' professional obligations.
Professor Michelle Williams, the inaugural chair of the law school's Equity, Diversity and Inclusion (EDI) committee whose job it is to implement a 2020 faculty "Black Lives Matter" motion, explained that the course is part of developing a more inclusive curriculum and addressing systemic anti-Black racism in the law and legal education. "It is imperative that law students and lawyers understand the legal history, contributions and current issues facing African Nova Scotians as a distinct people, as well as how slavery, segregation and human rights cases have shaped Canada's human rights framework and related case law."  She added that "African Nova Scotian lessons yield wisdom for Canada."
Prof. Williams is joined in the work by her colleagues Maria Dugas and Melisa Marsman and Indigenous Blacks & Mi'kmaq (IB&M) Initiative director Kelsey Jones. Professor Dugas, who opened the course with a lecture on Critical Race Theory, stated, "the law reflects and recreates racialized hierarchies in this country – from colonization and slavery to the present day…" She added "a contextual and historical analysis of the law is necessary not only to understand its racial implications, but also to advocate for positive change."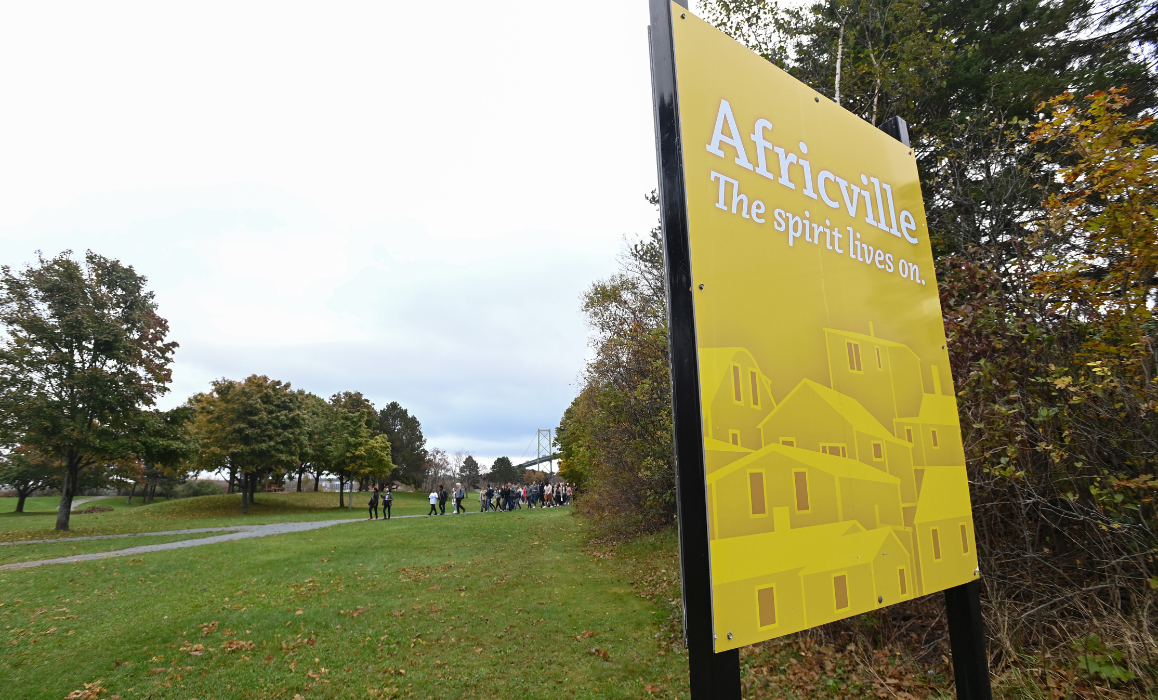 Africville Sign (Photo by Danny Abriel)
Students went on to learn about the role that a legal education and the legal profession have played in both furthering and redressing anti-Black racism and how lawyers can become more culturally competent. The more than 240 Schulich School of Law graduates connected to the IB&M Initiative have championed racial equity in the legal profession and beyond. Alumni including Ryan Brothers, Jessica Upshaw, Angela Simmonds, Alex McKillop, Lauren Grant and Shanisha Grant – and IB&M supporter Judge Jean Whalen – were among the guest speakers.
The second day of the course examined African Nova Scotian land title issues through the lens of interest convergence. Instructor Melisa Marsman stated, "The land-related issues confronting African Nova Scotian communities are varied, complex, and deeply rooted in centuries of anti-Black racism. Studying these legal issues through a critical race and interest convergence lens – combined with expertise from community members and practitioners involved in this work – prepare law students with the knowledge and the skills to practice law more competently."
Students also considered how the type of 'legal' segregation in the cases of the late Dr. Carrie Best and Viola Desmond echo in the form of consumer racial profiling today, and explored strategies for addressing anti-Black racism in law.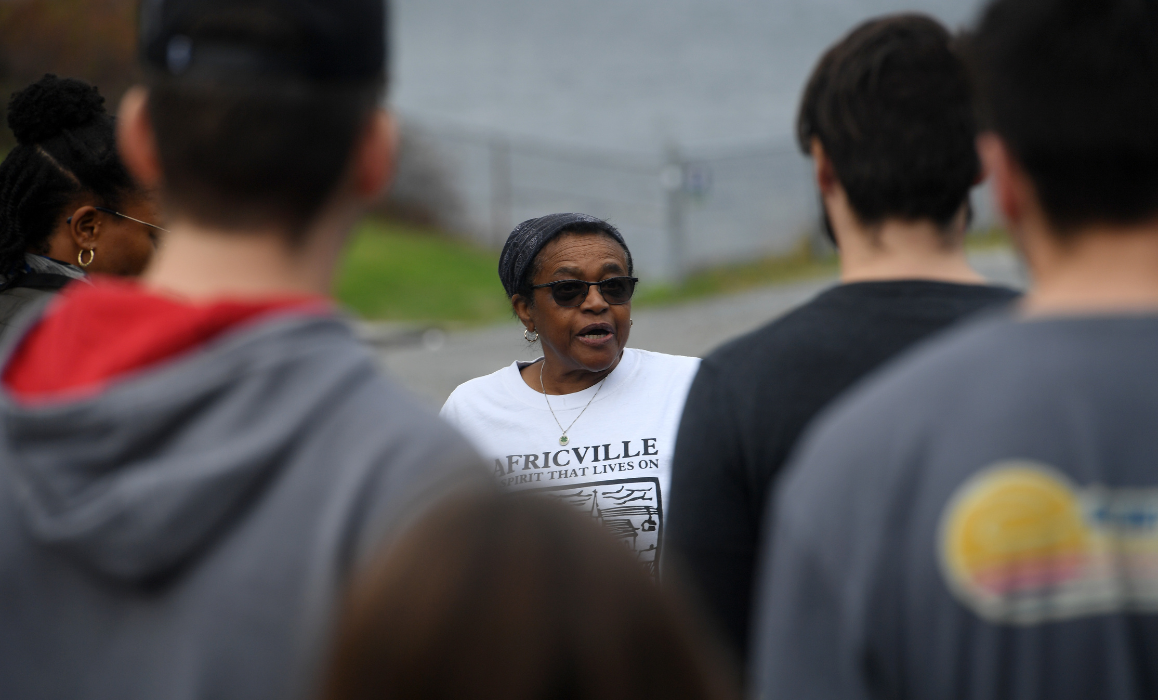 Ms. Beatrice Wilkins (Photo by Danny Abriel)
The final session of the fall course involved an immersive education trip on October 14th to the Africville site and Museum and the Black Cultural Centre designed to illustrate the development of African Nova Scotians as a distinct people tied to a land-based identity, and the rich history, contributions, and resistance to structural, systemic and individual anti-Black racism. Bus tour guides were Jalana Lewis, Dalhousie's Director of African Nova Scotian Community Engagement and Dr. Barb Hamilton-Hinch of Dalhousie's African Nova Scotian Strategy. While at the Africville site, the students learned from former Africville residents Elders Bernice Arsenault and Beatrice Wilkins and museum curator, Carme Robertson.
"Written words cannot fully capture the impact that this course had on me," shared Lorenz Cromwell, a 1L student. "As an African Nova Scotian male, I have never had the opportunity to formally learn about my heritage at any point in my academic career. Having my voice, my ancestry, and my experiences be represented in a space as influential as a law school, was not only surreal, but empowering. This experience has given me an understanding of where I come from, and a vision of how far I can go."