News
»
Go to news main
Restorative Lab welcomes donors and community partners to new space
Posted by
Stephanie Hurley
on December 3, 2021 in
News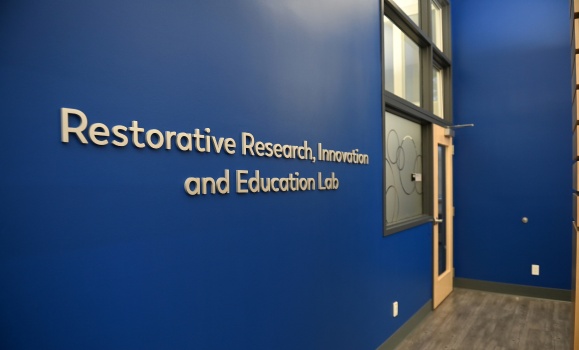 On November 25, 2021, during Restorative Justice Week, the Restorative Research, Innovation and Education Lab (the Restorative Lab) hosted a celebration to honour three significant donations and welcome donors and community partners to their new space.
At the event, the Schulich School of Law and Dalhousie acknowledged the vital support of three major donors who helped bring the vision of the Restorative Lab to life. The Donald R. Sobey Foundation, Wagners Law Firm, and the Bank of Montreal (BMO) each contributed $250,000 towards the Lab's establishment, operations and the important work that is being done both locally and globally.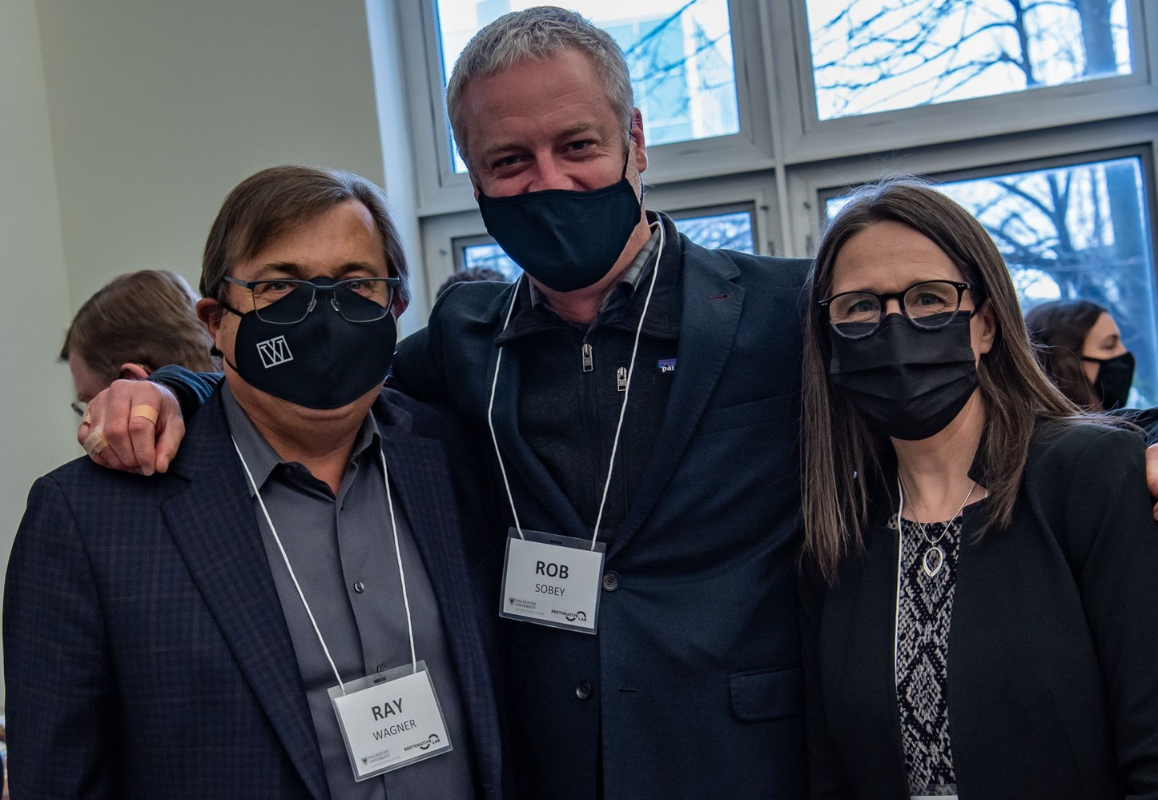 Ray Wagner, founder and principal of Wagners Law, shared that his firm has adopted a restorative approach to justice when working on behalf of their clients. He reflected on the relationship with the Lab and a restorative approach when speaking at the event, "It brought me to the humanity of the work; it brought me to a different place in being able to support my clients in an even more meaningful way."
A central theme of the gathering was the significance and value of collaboration. Many speakers and attendees remarked on the expansive network that the Lab has created and will continue to foster in the future. The transformative work being doing through the Restorative Lab is an example of the excellence that is made possible by strong partnerships. It reflects one of the main pillars in Dalhousie's new strategic plan, of being a civic university.

By way of example the Lab hosts the Restorative International Learning Community including communities around the globe taking a restorative approach across sectors and services as they seek to become restorative communities. The Lab is also convening the National Collaborative Learning Conference in 2022 which will bring together delegations from across Canada to accelerate the development of restorative justice for justice transformation.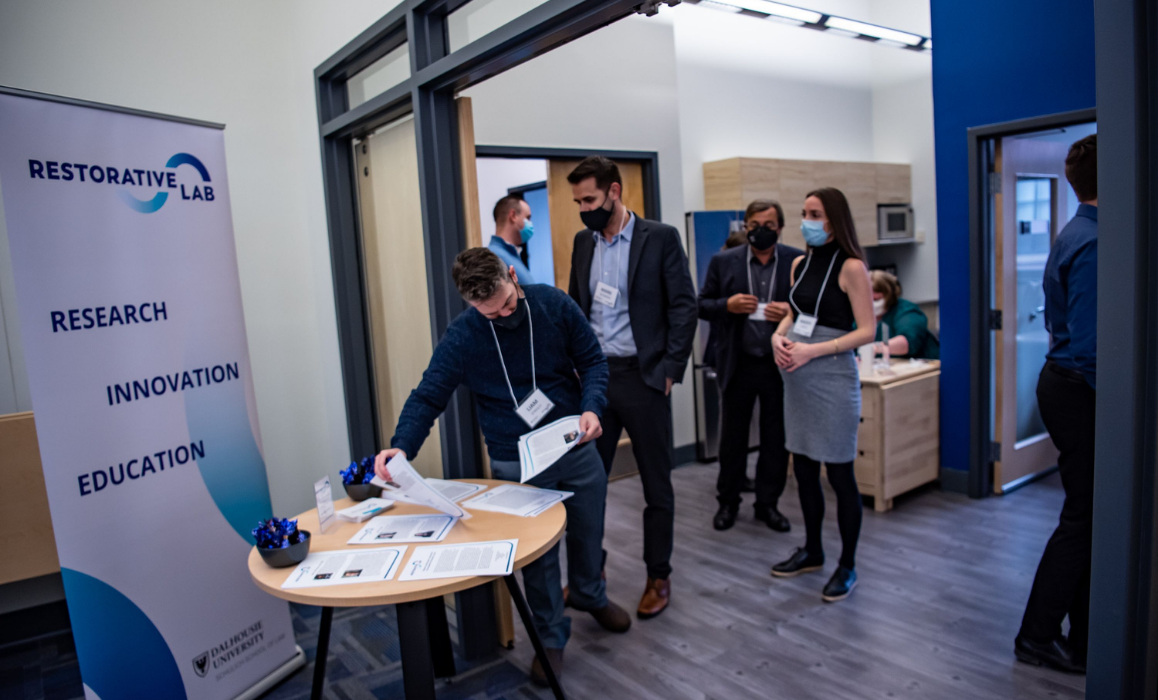 "The Lab is designed to invite and draw people in to be a part of the important and urgent work of creating the conditions for a more just world," says Jennifer Llewellyn, Director of the Restorative Lab and Chair in Restorative Justice. "The commitment and support of partners from the private, community and government sectors has created a strong foundation for the work ahead."
The Restorative Lab, located at Dalhousie University's Schulich School of Law, is both a "virtual" change lab creating the knowledge needed for social innovation across systems and sites in Canada and around the world and a physical lab serving as a hub for researchers, partners, and communities to convene and work together. The Lab is focused on supporting collaboration and learning to foster innovation, aimed at realizing a more just and inclusive world through a restorative approach.
To learn more about the work of the Restorative Lab, visit www.restorativelab.ca.