News
»
Go to news main
Introducing the 2021 Bertha Wilson Honour Society Inductees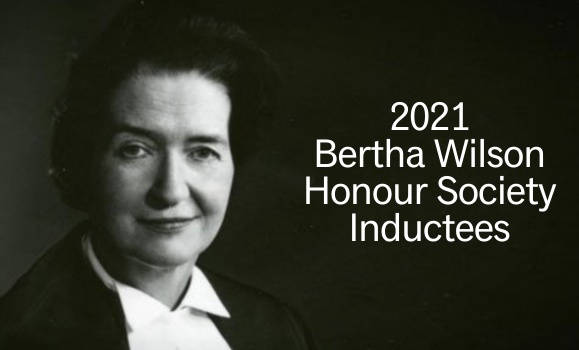 The Bertha Wilson Honour Society was established in 2012 to recognize Schulich Law's extraordinary alumni and showcase their geographic reach and contributions to law and society. The Society is named for The Honourable Madam Justice Bertha Wilson (LLB '57) – the first woman appointed to the Ontario Court of Appeal and the first female Justice of the Supreme Court of Canada.
Every year, one alum from each of our association's branches, along with up to three additional alumni nominated by the Board, are inducted into the Bertha Wilson Honour Society. The 2021 Bertha Wilson Honour Society inductees are:
Dr. David Bissett (LLB '62)
Alberta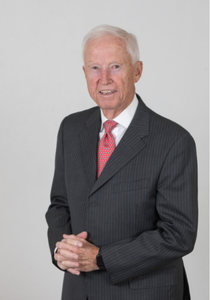 David Bissett is recognized across the country for his extraordinary leadership in the corporate and philanthropic world. After obtaining his law degree, he attained his Chartered Financial Analyst designation in 1975 and went on to have a long and successful career in the financial services industry. He founded Bissett and Associates in 1982.
After selling his firm in 2000, Bissett made philanthropy his full-time job. He and his wife, Leslie, have made transformative donations over the years to post-secondary learning, wildlife and landscape preservation, and community projects. He has volunteered countless hours of work to charities, serving on their boards, leading major fundraising campaigns, and lecturing at the University of Calgary.
He is the recipient of numerous honours, including the Queen Elizabeth II Diamond Jubilee Medal, the Calgary Association of Fundraising Professionals' 2014 Generosity of Spirit Award and the Friend of Education Award given by the Canadian Council for the Advancement of Education. He also received the Clearsight Wealth Management Friend of Education Award and was inducted into the Calgary Business Hall of Fame in 2007. He holds an honorary doctorate from Dalhousie University and an honorary Bachelor of Business Administration from the Bissett School of Business at Mount Royal University.
Fran Carnerie (LLB '87)
Ontario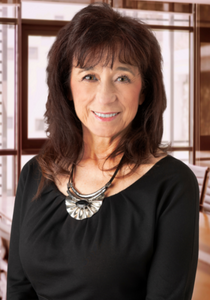 Fran Carnerie is in her fourth year of the PhD in Law program at Osgoode Hall Law School, researching the rehabilitation ideal in relation to justice-involved youth with mental health and substance use concerns. A nurse-practitioner before law school, she has combined her passions for law and health through her commitment to assist families with youth experiencing mental health and substance use issues in navigating the health care system, including as a co-founding member of the Family Navigation Project at Sunnybrook Hospital, and in numerous public speaking events.
Prior to her doctoral studies, Carnerie was a Deputy Director at the Ontario Ministry of the Environment (MOE), where she was the Legal Branch Team Lead on the Walkerton Drinking Water Inquiry and Kashechewan contaminated water evacuation. In the three years preceding her retirement from the MOE, she was seconded to the Law Commission of Ontario as the Ministry of the Attorney General (MAG) Counsel-in-Residence.
A published author, Carnerie also has been editor and co-editor of legal newsletters, for the OBA (Public Sector Lawyers Section), and MAG. She was Chair of the Dalhousie Public Legal Education Society when they partnered with the Department of Justice and National Film Board, obtaining combined grants of $80,000 to produce "Trouble With the Law," which went on to receive the Public Legal Education Award from the Nova Scotia Barristers Society in 1986.
Mary Clancy (LLB '74)
Nova Scotia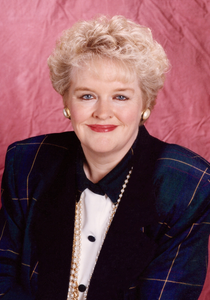 Mary Clancy's life is one that has been devoted to public service. She ran for elected office in 1988, standing as the federal Liberal candidate in the riding of Halifax. She was elected and served for the next nine years in the House of Commons. Upon Prime Minister Chrétien's victory in 1993, Clancy was made Parliamentary Secretary to the Minister of Citizenship and Immigration. Later, she was Chair of the Standing Committee on National Defence and Veterans' Affairs and a main stay of Liberal Women's Caucus, as well as helping to start the Women's Parliamentary Association. Beginning in 1988, Clancy, and her fellow female parliamentarians, advocated strongly for the improvement of working conditions for women on "the Hill".
After Clancy left politics in 1997, she was appointed as Canadian Consul General in New England, a position she held for four years. She continued to serve in the political sphere, holding a number of senior positions within the Liberal Parties of Nova Scotia and Canada.
She has always been a strong supporter of the cultural community. She continues to serve on the board of the Neptune Theatre Foundation and is also a member of the political liaison subcommittee for the campaign to restore St. Mary's Basilica.
Sanford Cohen (LLB '66)
British Columbia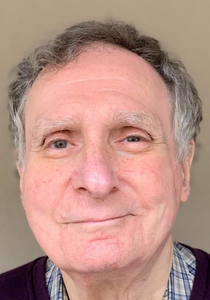 Sanford Cohen was born in Sydney, NS. After graduating high school from Sydney Academy in 1959, he went on to UNB and obtained his BA majoring in History and Political Science. He then went to Dal Law School. After graduation he and a group of his law classmates, including his roommate of three years Dugald Christie, went to Vancouver where Cohen went into practise with the firm Bulhausser and Tupper. 
In 1968, Cohen joined the Crown Counsel's Office of the Attorney General of BC and became a Prosecutor. In 1975 he opened his own practise only to rejoin the Crown counsel's office again where he appeared in cases in the Provincial and Supreme Courts of BC. He also worked in the Remand Court of BC. He stayed in the AG's Fraser Region Office until he retired 30 years later. Cohen did some ad hoc work for this office even after he retired.
He has had serious medical issues for the past two and a half years from which he is slowly learning to walk again, now using just a cane. Cohen married Paula Bland of Winnipeg. They raised two children and he now has two grandchildren and one great grandson. Cohen, now a widower, lives in Richmond, BC.
The Honourable James S Cowan, QC (LLB '65)
Nova Scotia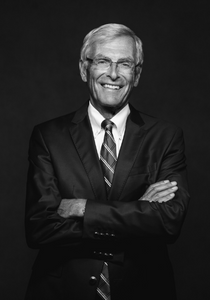 Senator Cowan is a graduate in Arts and Law from Dalhousie University and holds a Master of Laws degree from the London School of Economics. For more than 50 years he practiced law in Halifax with Stewart McKelvey. He also served on the Board of Governors of Dalhousie University for almost four decades including eight years as Chair of the Board. In 2009 he was awarded the degree of Doctor of Laws (Honoris Causa) by Dalhousie.
In 2005 he was appointed to the Senate. He became Opposition Whip in 2007 and Leader of the Opposition in 2008, a position he held until the election of 2015. He remained Leader of the Senate Libéral caucus until 2016 and retired from the Senate in 2017.
Senator Cowan introduced a bill to prohibit and prevent genetic discrimination which was passed unanimously by the Senate and by a large majority in the House of Commons. The bill received Royal Assent in May of 2017 and had its constitutionality upheld by the Supreme Court of Canada in July of 2020. For his leadership on this issue he was awarded the 2016 Advocacy Award by the American Society of Human Genetics.
He also served as a member of the Joint Senate-House Committee on Physician Assisted Dying. Upon his retirement from the Senate, he joined the Board of Dying With Dignity Canada and served as Chair of the Board from 2018 to 2021. He was appointed to be a Member of the Order of Canada in 2019.
Donna Franey (LLB '86)
Nova Scotia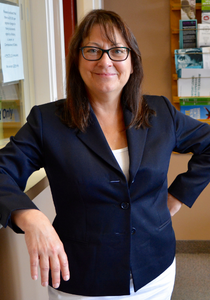 Donna Franey is a champion of education, justice and community. In October of 2021, she retired as the Executive Director of Dalhousie Legal Aid Service (DLAS), a role she held for 26 years. Prior to joining the Clinic in 1990 as a staff lawyer, she worked in private practice.
Franey has been actively involved in the life of the Clinic and local community. She oversaw the delivery of the academic program and skills sessions for students as well as professional development and management of clinic staff and delivery of services. She also carried a caseload of individual poverty, family and criminal law cases, and community development files. She has been continuously engaged in developing and revising the curriculum to enrich and grow the clinical law program.
Over the years Franey has been involved in numerous community organizations such as the National Association of Women and the Law (NAWL), Bryony House, Adsum House, Bayer's Westwood Family Resource Centre, Immigrant Settlement and Integration Services, Legal Information Society of Nova Scotia, Committee Against Woman Abuse, NSBS Gender Equity Committee, Family SOS, and the Judicial Education Committee.
She has a passion for community engagement and social justice and has developed initiatives to engage the community for positive change through the provision of information, services, advocacy, organizing, law reform and community development.
Ms. Rema Jamous Imseis (LLB '00)
Switzerland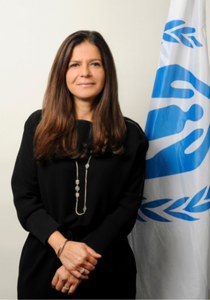 Ms. Rema Jamous Imseis is the United Nations High Commissioner for Refugees (UNHCR) Representative to Canada. She formerly served as Deputy Director of the UNHCR Bureau for the Middle East and North Africa, covering operations in North Africa, Yemen, the Gulf Cooperation Council countries and Israel. Previously, she served as Head of the United Nations Regional Office for the Coordination of Humanitarian Affairs in the Middle East and North Africa.
She has been with the United Nations since 2003 and has held a variety of positions in political, legal and humanitarian affairs. Prior to joining the UN, she served as Legal Counsel to the Information and Privacy Commissioner of Ontario and worked as a litigator in Toronto. Previous work experience includes consultancies and academic research in human rights, judicial independence and the rule of law.
Maureen A. McTeer (LLM '93)
Ontario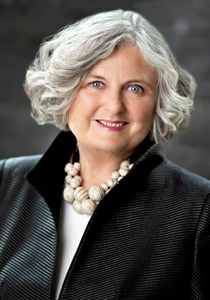 Maureen McTeer is a Visiting Professor of health law, science and public policy at the University of Ottawa's faculty of common law. She has graduate degrees from the University of Ottawa, (BA, and LLB), Dalhousie University (LLM in Health law), and the University of Sheffield (UK) (MA in Biotechnological Law and Ethics). She was the first graduate of Dalhousie University's Health Law Institute; and holds honorary degrees from Athabasca University, the University of Sheffield, Carleton University and Acadia University.
A leading advocate for gender equality, women's health and women's reproductive rights in Canada, she served as an original member of the federal Royal Commission on New Reproductive Technologies, and as a member of the Global Commission on Pollution, Health and Development, whose report appeared in the Lancet in 2017. She has been a Visiting Scholar at UC Berkey & American University, and has held appointments in the faculties of nursing, medicine and law at the university of Calgary. From 1989 to 1993, she chaired the CBA's Eastern & Central European Program, for which she received the CBA's Louis St. Laurent Award of Excellence.
She is the author of four best-selling books. Her latest work, a law and public policy book on assisted human reproduction and research will be published in the Spring of 2022.
Dr. Stephen G.A. Pitel (LLB '92)
Ontario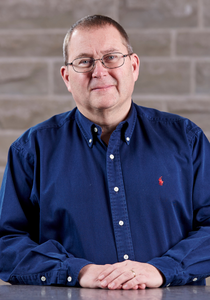 Stephen G.A. Pitel is one of Canada's leading scholars of the conflict of laws, the field of law dealing with the taking of jurisdiction, the identification of the applicable law and the recognition and enforcement of foreign judgments. He is also well known in the fields of tort law and legal ethics. He is a professor at Western University, a member of Western's Board of Governors and the Vice-President of the Canadian Association for Legal Ethics.
He is the co-author of several books about the conflict of laws and tort law. He is on the editorial board of the Journal of Private International Law.
Pitel was awarded the Ontario Confederation of University Faculty Associations Teaching Award and the Edward G. Pleva Award for Excellence in Teaching. He is a former President of the University of Western Ontario Faculty Association.
Douglas G. Ruck, QC (LLB '77)
Nova Scotia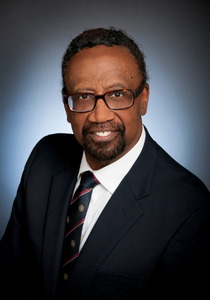 Douglas Ruck is a lawyer with extensive experience in labour and employment law, human rights, civil litigation, and administrative law. He was the first full-time Chairperson of the Unified Nova Scotia Labour Board. He formerly served as the Vice-Chair of the Canada Industrial Relations Board, Nova Scotia Labour Standards Tribunal, Labour Relations Board, and Board of Inquiry for the Human Rights Commission. Ruck is also the former Chairman of the Labour Standards Tribunal, Civil Service Employee Relations Board, and Public Sector Compensation Board and was the managing partner for the private law practice of Ruck & Mitchell.
Ruck has lectured and presented workshops and seminars at the provincial, national, and international levels on various topics in labour and employment law, human rights, and more. As Nova Scotia's former Ombudsman, Ruck was instrumental in creating Nova Scotia's Children's Ombudsman and was the founding Director of the Canadian Ombudsman Association.
As part of his father's legacy, he promotes the memory of No. 2 Construction Battalion, Canada's first and only all-black Battalion, which his father wrote a book about in 1987. He is presently the Chair of the Board of Governors of the University of King's College.