News
»
Go to news main
Schulich Law Reflects on the National Day for Truth and Reconciliation
Posted by
Joel Guerin
on September 29, 2021 in
News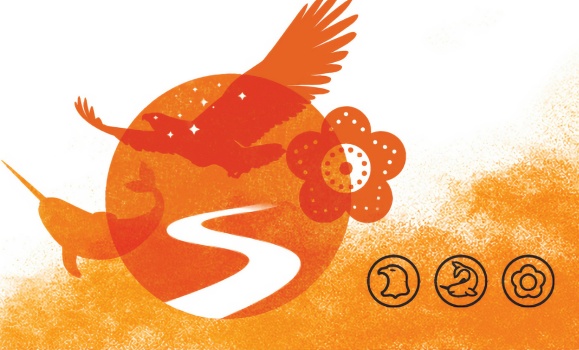 To all members of the Schulich Law community:
In the summer of 2021, in response to the Truth and Reconciliation Commission's Call to Action 80 as well as the discovery of unmarked and mass graves at the sites of former residentials schools, Parliament passed legislation to make September 30th a national holiday, called the National Day for Truth and Reconciliation. This day seeks to honour First Nations, Inuit and Métis Survivors and their families and communities and to ensure that public commemoration of their history and the legacy of residential schools remains a vital component of the reconciliation process. As you know, the University will be closed in recognition of this day.
In an interview, former Senator and TRC head, Murray Sinclair said the day should be about making sure Canadians don't forget what the schools did to Indigenous children and their families. He compared it to the way we mark Remembrance Day in Canada, or Veterans Day in the U.S. "It's not just about marching and dressing up and getting some time off from school [or] work," he said. "If you fully understand what that … ceremony is about, you won't prevent yourself from crying."
The Dean's Office, our TRC Committee and the Dalhousie Indigenous Law Student Association (DILSA) have partnered to support the Schulich Law community responding to this national holiday. We recognize that each of us is at different places in our learning journey around reconciliation and decolonization and therefore may want to commemorate the day in different ways. There are also many different events, such as public and virtual panels, already planned for September 30, as well as numerous other resources people can draw on to reflect on the history and legacy of residential schools. There is, however, important value in responding to this day as a community.
In light of this, we are encouraging each member of the Schulich Law community to choose their own way to reflect on the National Day for Truth and Reconciliation. Day of Reconciliation Recommendations is a list of events and resources we have gathered to help you decide how to commemorate this day, but this is by no means an exhaustive list.
We hope that as many of you as possible use September 30 as a day to reflect on history and the legacy of residential schools, and we encourage you to share your experience with other members of the Schulich Law community.
Additional Resources for National Day for Truth and Reconciliation are:
On a final note, in engaging in commemoration activities, the TRC Committee urges you to be mindful of not contributing to the commodification of trauma. The rising awareness of both residential schools and the existence of unmarked graves has brought a corresponding rise in the commodification of the "Every Child Matters" movement. Concern has been expressed within Indigenous communities that companies are profiting from the trauma of residential schools. With that in mind, when purchasing items such as orange t-shirts to commemorate the National Day for Truth and Reconciliation on September 30, please be mindful of the source and consider purchasing from Indigenous owned businesses or companies donating to organizations that provide support and services to Survivors.
Naiomi Metallic, Chair of the TRC Committee
Sabre Pictou Lee, President of the DILSA