News
»
Go to news main
Statement from the Acting Dean on the Kamloops Tragedy
Posted by
Madeline Lean
on June 2, 2021 in
News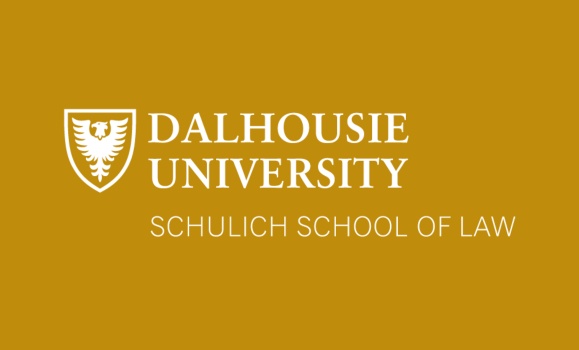 Dear Members of the Law School Community,
I am sure that we are all deeply disturbed, if not devastated, by the reports out of Kamloops in the last several days of the discovery of 215 Indigenous children's bodies located in unmarked graves on the grounds of a residential school.  There have been many thoughtful, passionate and sincere statements issued over the last few days, including the one from President Saini on behalf of Dalhousie.
Words matter.  But actions are more important.  For the last five years we have, under the auspices of the Truth and Reconciliation Implementation Committee, chaired by Professor Metallic, attempted to move towards the indigenization and decolonization of the Law School.  We crafted a five-year plan which included creating a new mandatory first-year course, enhancing Indigenous content in our courses where appropriate, developing additional courses in Indigenous and Aboriginal Law, establishing a Certificate in Indigenous and Aboriginal Law, and embedding more mandatory content in the upper year program.  We have achieved most of these, but the pandemic derailed the last of these objectives.  Beyond curriculum reform, there is further work that can be done to indigenize and decolonize our work and our environment.  The Law School is committed to supporting the work of the Truth and Reconciliation Commission (TRC) and Equity, Diversity and Inclusion (EDI) Committees as they support and work with our other committees in advancing this shared obligation. 
The discovery of the Indigenous children's bodies in Kamloops is a painful reminder that the legacy of residential schools is still with us and we that have a long way to go in Canada to redress past and ongoing colonialism.  We have ongoing responsibilities as a law school to the Indigenous peoples of Canada.  The TRC Committee is resolved to press ahead with further proposals for an improved curriculum and a culture-shift within the Law School.  The fact that Indigenous women and girls continue to go missing and be victims of murder and violence is an on-going reality, as is chronic underfunding of basic services to Indigenous children and families, insufficient recognition and support of Indigenous laws and jurisdiction, and over-representation of Indigenous people in prisons.  Racism still permeates our legal community.  The law and legal professionals are at the crossroad of all of these areas, with privileged powers to bring about change.  I hope as we move forward we can continue the process of contributing to the indigenization and decolonization of Canadian legal education and legal practice.
Sincerely,
Richard Devlin, FRSC
Acting Dean