News
»
Go to news main
Bjarni Sigursteinsson named one of Dal's 2021 OpenThinkers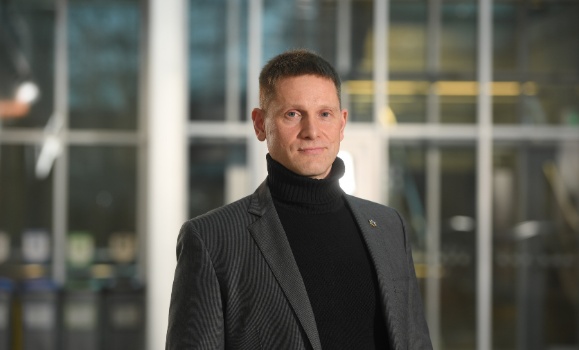 Congratulations to Schulich Law PhD student Bjarni Sigursteinsson ('23) for being named one of Dalhousie's 2021 OpenThinkers. Sigursteinsson will present his research that examines the complexities of organized crime through his OpenThink blog posts. 
The OpenThink Initiative, offered by the Faculty of Graduate Studies, provides PhD students from across the university with the communications training and platform to share their research with the world to inform public discourse and influence policy. Guided by communications experts from Dal, the University of King's College and NATIONAL Public Relations, OpenThinkers receive training in how to reach public audiences and share their knowledge. "The Open Think initiative, Dalhousie University and the Schulich School of Law are truly giving me something unique," says Sigursteinsson. "I believe this training and the platform we are offered greatly complement the traditional PhD program."
Sigursteinsson looks at organized crime in many different forms. "Organized crime is a complex problem, and just like in hockey, the interplay of multiple actors and factors generates success," explains Sigursteinsson. His research examines how they operate, in order to identify and eliminate facilitators, increase barriers and expose vulnerabilities. His first blog post discusses organized crime in the COVID-19 context and how we must think differently about the complexity of organized crime and how it thrives on the vulnerabilities of our society. Sigursteinsson will be publishing blogs throughout the year that will share his ideas, opinions, and insights, as they develop. 
"Knowledge transfer is vital for academic work to generate impact," explains Sigursteinsson. "Participating in Dal OpenThink will make my research accessible to a broader audience, including those who can implement the identified options."
Follow his OpenThink blog to get insights into the complexity of organized crime and how we should contend with it. https://blogs.dal.ca/openthink/author/bjarni-sigursteinsson/