News
»
Go to news main
Get to know part‑time faculty member Alex Keaveny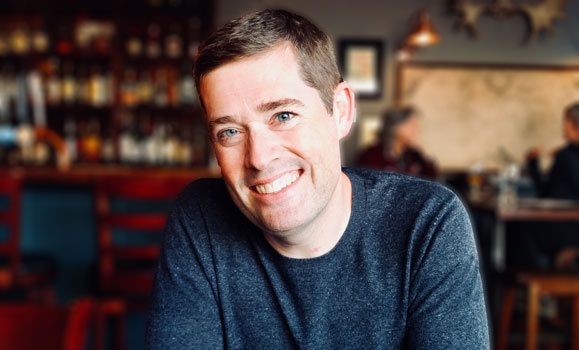 In a series of profiles over the coming months, we'll introduce you to some of the Schulich School of Law's part-time faculty members. They are casually called "downtowners" because many of the almost 70 professors who teach evening classes here are practitioners who work in downtown Halifax.
Dana-Lyn Mackenzie, the law school's director of Student Services and Engagement, works with the downtowners on their course requirements. "We couldn't run the law school without them," she says.
Alex Keaveny, a senior Crown attorney in Nova Scotia Public Prosecution Service's Special Prosecution Section, has been teaching the three-hour Civil Trial Practice to third-year students once a week since the winter semester of 2007. This seminar course provides an intensive introduction to civil litigation and ends with a model trial.
Designed to teach students the procedures required to prepare and conduct a civil action trial, the course develops their skills in interviewing parties and witnesses, conducting discovery examinations and direct and cross-examination at trial, and preparing and assessing expert evidence.
The students are reading the law, but I'm trying to give a broader perspective than what they might be learning from their textbooks.
"This course is very practical and litigation-based," says Keaveny. "The hardest thing to appreciate as a student is just how nuanced litigation can be. It's a very people-driven process, and each unique mix of people—judges, witnesses, lawyers, everyone—makes every trial unique in many ways. The students are reading the law, but I'm trying to give a broader perspective than what they might be learning from their textbooks."
Two-way learning
Not only do the students learn from Keaveny, but he also learns from them. "The students are all intelligent people, and their questions are very good," he says. "I like the interchange of ideas and opinions. I'm reminded of things I may have forgotten or I get a new perspective on something. As the instructor you come with your own views and conclusions, especially after more than a decade working with the same case materials, but each year the students show that other conclusions are available."
Keaveny's favourite part of teaching is the mock civil trial, the final assignment in the course. "We try to make the mock trial as realistic as possible," he says. "We have sittings judges keeping things on track, the experts are actual pathologists, and there's a jury." It's also a fun day. "We really try to win, and I'm engaging with the students toward that goal. Everyone has to work together."
I like teaching skills that the students are going to immediately apply when they start practicing.
A memorable moment in one mock trial happened when a student had an objection, and the instructors hadn't specifically taught the mechanics of how to make an objection. The objecting student stood up, turned to the other team, told the objection and said why. The other student argued back, and there were two or three back-and-forths between the students.
The judge finally piped up, "If counsel has finished debating, maybe you want to hear from me!" The students learned that you have to object to the judge, not to the other side. Keaveny tells this story each year when the students are taught how to object.
Keaveny has been teaching long enough that one of his former students is now a Crown attorney in Dartmouth and a colleague, and he sees many more around courthouses and law offices. He has no plans to stop stepping into the classroom in the near future. "I like having the connection to the students and the law school. I love the trial part because it's so fluid. And I like teaching skills that the students are going to immediately apply when they start practicing."