News
»
Go to news main
African Heritage Month law student profile: Durrell Borden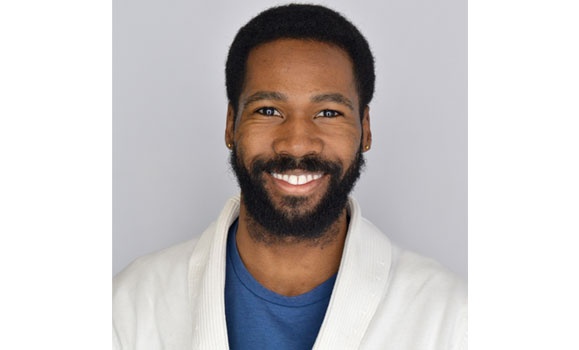 Second-year law student Durrell Borden was raised in downtown Dartmouth after his mother and father relocated to the city from Mulgrave and Monastery, N.S., respectively. After securing a lease to an apartment, his parents were turned away due to the colour of their skin. That story has been a motivating factor in Borden's journey through life and law school.
Following in his mother's footsteps by attending St. FX, Borden earned an arts degree, majoring in sociology and philosophy, in 2016. Prior to this degree, Durrell worked as a literacy co-ordinator with the Black Educators Association, where he helped create and roll out a youth and adult literacy program. He also provided five years of service to Halifax Regional Fire & Emergency as a firefighter in Dartmouth.
Today, the 29-year-old serves as the vice-president of finance for the Dalhousie Black Law Students' Association. An avid surfer, snowboarder, and founder of the Dartmouth Surf Club, Borden wants to provide Indigenous and Black Nova Scotian communities with the tools and legal advice they need to create and maintain flourishing businesses in Nova Scotia and beyond.
Why did you want to attend law school?
Behind every successful person is an even better support system. When it came to the decision to attend law school, that support and final nudge came from my fiancée. I've always believed that law is an avenue that allows for lasting change at a foundational level. It's in my nature to want to make positive change; my issue was not knowing how law school would help me make that change. My fiancée convinced me that I didn't need to know the how, but to just take the leap.
What do you hope others will learn from your law school experience?
I want to show young Black Nova Scotians that going to law school, becoming a lawyer, and making a difference is possible. We often carry the preconceived notion that to change the world we must make some grandiose gesture, but changing the world starts with our own small interactions. Every gracious act of kindness we perform may be taken for granted by us, but to others it can change their lives.
What makes you proud to be African Nova Scotian?
Our history. Our ability to be oppressed and still stand up taller every day. The African Nova Scotian history is rich and thick. African Nova Scotians have been integral to some of the richest historical events in Canada. A lot of our history has yet to be publicized or popularized.
What visions do you have for your community?
I can see members of my community creating their own businesses and thriving. It's not enough to just create a business; the community needs to support those businesses in order for them to flourish and inspire other entrepreneurs. Often startups have to place a higher price tag on their products and services than they want to in order to survive financially. Striking a balance of profitability and customer satisfaction is ideal, and something I see my community achieving on their journey to creating sustainable, flourishing, Black-owned businesses.
What's your biggest inspiration?
I surround myself with unique, funny, and inspirational people. Seeing the desire in the eyes of others is like putting a log on the fire; it fans the flames to achieve my goals. I try to follow what makes me happy, work my butt off, take time for my own well-being, and find confidence in my decisions. The last one is often the hardest, but surrounding yourself with people who believe in you when you don't believe in yourself is key. We all fall into those life traps when we may get down on ourselves, but trust your support team when they say, "You got this." Because at the end of the day, you got this!