News
»
Go to news main
Schulich Law hosted Kawaskimhon Moot for the first time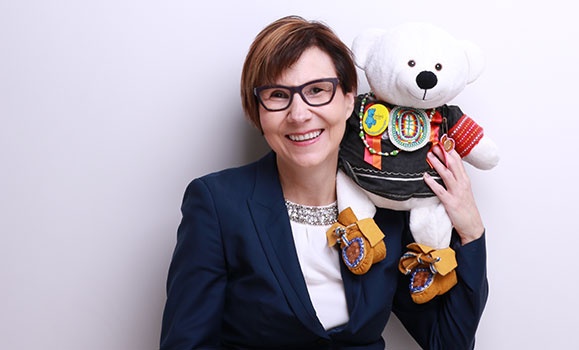 The Schulich School of Law was proud to host this year's Kawaskimhon National Moot for the first time in the law school's history. The moot, which took place March 1–3, is also celebrating its 25th anniversary in 2019. Though it started small at the University of Toronto, it now has participants from nearly every law school in Canada. This year 18 schools are taking part, with 70 students and 27 coaches coming together from across the country.
The Kawaskimhon (Cree for "speaking with knowledge") is unique among moot court competitions in that it's a consensus-based, non-adversarial moot incorporating Indigenous legal orders alongside federal, provincial, and international law. This year's moot problem is focused on the reform of Canada's First Nations Child and Family Services Program.
"The students are excited about the theme, which is very current," said Schulich School of Law Professor Naiomi Metallic, Dalhousie's Chancellor's Chair in Aboriginal Law and Policy, in an interview the week before the moot. "It's an opportunity for them to dive into this issue."
Pondering pressing questions
Along with Dana-Lyn MacKenzie, the law school's director of Student Services and Engagement, Metallic coached Schulich Law's team of six second- and third-year students: Maile Graham-Laidlaw, Madison Joe, Erin Minuk, Natasha Schigas, Fabian Suarez-Amaya, and Heather Webster. The organizing team also included Professors Constance MacIntosh and Sara Seck.
"It's essential that law students have practical experience with live cases that impact First Nations, Métis, and Inuit people." — Cindy Blackstock
The moot problem required the teams to consider these two questions: What mechanisms could be put in place to ensure that Canada meets its obligation to provide equitable and culturally appropriate services to First Nations children? What should long-term reform of the First Nations Child and Family Services Program look like?
The problem was the brainchild of Cindy Blackstock, a Gitxan woman, a social worker, the executive director of the First Nations Child and Caring Society, and a tireless advocate on behalf of First Nations children. "It's essential that law students have practical experience with live cases that impact First Nations, Métis, and Inuit people," she says. "They may be able to help figure out some of the solutions."
Fresh ideas and perspectives
Blackstock brought Spirit Bear, a white teddy bear she received as a gift from the Carrier Sekani Tribal Council in Prince George, B.C., a decade ago. The bear went with her to Ottawa when the hearings into the Canadian Human Rights Tribunal case on First Nations child welfare were getting underway. "He is to remind everyone that the case is about children," she says.
"I wasn't just representing Dal, I was representing Membertou and Mi'kmaki." — Madison Joe
On the moot's second day, Blackstock spent 30 minutes at each table of students, listening to and helping direct their ideas about child welfare initiatives. "It's really helpful to have people with fresh ideas and perspectives take a look at the case," she says. "My message to the students is that you have to practice the law with love. That's how you achieve justice."
Schulich Law second-year student Madison Joe sat at one of those tables. The 28-year-old is from Membertou First Nation, one of five Mi'kmaw communities in Cape Breton.
"I've widened my knowledge of child welfare, and being in the moot and being able to show my work to Cindy Blackstock gave all of us the perfect opportunity," says Joe. "I wasn't just representing Dal, I was representing Membertou and Mi'kmaki. It was amazing to be a part of the moot because it gave me an opportunity to bring a different perspective to the table."