News
»
Go to news main
Welcome to the new version of your weekly newsletter!
Posted by
Trudi Smith
on February 20, 2019 in
News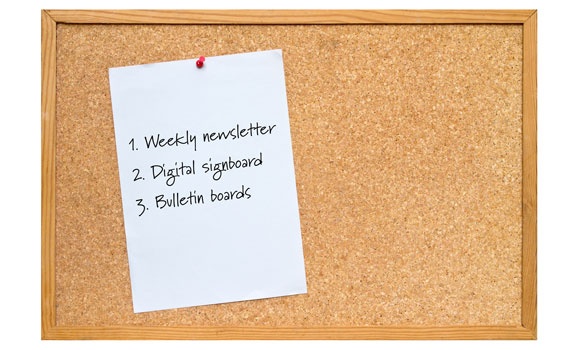 Welcome to the new version of your weekly newsletter! We worked with the LSS this past fall to survey our students about how we can better communicate with them. Based on their feedback, we're making some changes to streamline communications at Schulich Law. Our aim is to cut down on clutter and make it easier to find out what's happening at Weldon and beyond. We also want our building to reflect the professional nature of law, both for our community and for our visitors.
Weekly newsletter
The new user-friendly This Week @ Weldon is for the entire law school community. The updated format will mean less scrolling and more accessible information, so you can click on the links that interest you.
Digital signboard
The digital signboard in the Student Lounge is back up and running! This will serve as our bulletin board in that location. If you'd like your event to appear on it, please send the details to lawcomms@dal.ca.
Bulletin boards
We've designated the bulletin boards by the elevators on the first, third, and fourth floors for Schulich Law notices and the new bulletin board by the Henry Street entrance for Dalhousie and public notices (there will be signage indicating this change). Posters should no longer be put on any walls, pillars, doors, elevators, or stairwells, which can cause damage or potentially be a fire hazard. Any posters that are displayed in these places will be removed. Also, a friendly reminder: If you put a poster up, please take it down after the event.
Thank you for your co-operation as we work together to make these improvements! If you have any questions, don't hesitate to ask.
Stephanie Hurley, Jane Doucet, and Trudi Smith
Communications and Marketing Office