News
»
Go to news main
In Memoriam: Charlotte Patricia Harris (LLB '57)
Posted by
Jane Doucet
on June 12, 2018 in
News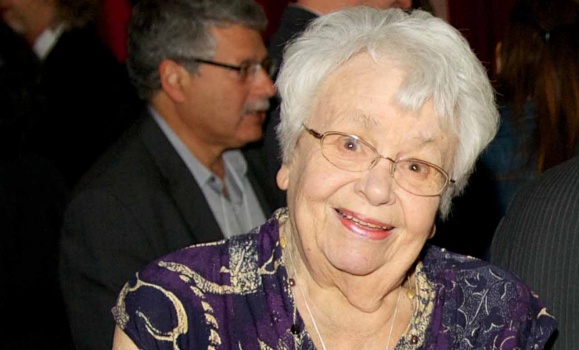 The Schulich School of Law extends its sympathy and condolences to the family, friends, and former colleagues of Charlotte Patricia Harris, QC (LLB '57), who died on June 5 in Halifax at the age of 85. She is survived by her husband of 59 years, Edwin C. Harris (LLB '58), along with their three children and several grandchildren and great-grandchildren.
Pat and Ed married on Aug. 28, 1958, following Ed's graduation from Dalhousie Law School. They moved to Cambridge, Mass., for a year while Ed did graduate studies at Harvard before returning to Halifax. Pat was a pioneer in many ways, attending law school at a time when few women did. She was proud of being appointed as a Queen's Counsel and pleased to host the 60th reunion of her law class at her home last year.
While earning an arts degree at Dal, Pat was actively involved in student affairs, including drama. After obtaining her law degree, she worked as assistant director of Alumni Affairs and served as a member of the university's board of governors.
For many years, Pat acted as a justice of the peace; she most enjoyed performing civil marriages, including those of several of her children and grandchildren. She was active in her community, serving on such boards as Neptune Theatre, the QEII Health Science Centre Foundation, and Dal.
A celebration of Pat's life will be held this summer, with the time and location to be announced. In lieu of flowers, donations may be made to the Heart and Stroke Foundation of Nova Scotia.